Source: Stanslavs – Shutterstock
Community fears of a 51% attack on ZCash mount as the majority of its hashrate is controlled by ViaBTC.
ViaBTC on the other hand has allayed all fears it can launch an attack on ZCash.
---
Recent events have sparked worries about the security of privacy-focused cryptocurrencies, particularly ZCash (ZEC). As a single pool, ViaBTC, has come to dominate its hash power, raising concerns about a possible 51% attack.
The Risks of a 51% Attack on ZCash
The recent revelation regarding ViaBTC's increasing hash power dominance over ZCash has raised significant concerns within the crypto community. This dominance, which has exceeded 51% of the network's total hashing power, has led to discussions about the potential security vulnerabilities and risks associated with such a concentration of mining power.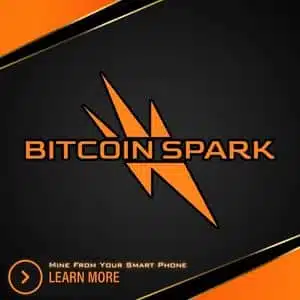 Proof-of-Work (PoW) cryptocurrencies, like Bitcoin (BTC) and ZCash, rely on miners to validate transactions and add new blocks to the blockchain through the process of calculating cryptographic hashes. 
Miners dedicate their computational resources, measured in hashrates (the number of hashes calculated per second), to this process. The combined hash power of all active miners in the network ensures the security and decentralization of the blockchain.
The critical concern that arises when a single party, such as ViaBTC in this case, controls over 50% of the network's hash power is the possibility of a 51% attack. In a 51% attack, malicious actors with majority control can manipulate transactions, potentially reversing them or spending the same coins multiple times. 
ViaBTC has responded to these concerns, acknowledging the unease surrounding the excessive concentration of ZCash hash rate within its mining pool. However, the company emphasizes that it does not directly control 51% of ZCash's hash rate because the hash rates connected to its platform are owned by individual pool participants. ViaBTC sees itself as a host for these hash rates on a temporary basis.
The company underscores its commitment to user experience and the rights of ZCash miners to make choices about their mining pool affiliation. ViaBTC assures miners that they are free to join its pool or switch to another pool at any time.
In addressing the fears of a 51% attack, ViaBTC asserts that it lacks both the motivation and the ability to gather hash rates and launch such an attack. While these statements provide some reassurance, the concentration of mining power within a single pool remains a contentious issue in the crypto space.
The Future of Privacy Coins
Privacy coins like ZCash, Monero, and Dash offer unique advantages in terms of transaction privacy. They cater to users who value confidentiality and anonymity in their financial transactions. However, the recent concerns surrounding ZCash emphasizes the need for ongoing development and security measures within the privacy coin ecosystem.
As the crypto industry continues to mature, regulators around the world are increasing their scrutiny of privacy coins. This has led to exchanges delisting or imposing stricter requirements on privacy coin listings, further challenging their adoption.
Despite these challenges, privacy coins have a place in the future of crypto amid reduced interest in Central Bank Digital Currencies (CBDCs) in some countries such as Canada. Meanwhile, innovations like ZCash's shielded transactions and Monero's ring signatures continue to evolve, enhancing privacy features while striving to address regulatory concerns.
Crypto News Flash does not endorse and is not responsible for or liable for any content, accuracy, quality, advertising, products, or other materials on this page. Readers should do their own research before taking any actions related to cryptocurrencies. Crypto News Flash is not responsible, directly or indirectly, for any damage or loss caused or alleged to be caused by or in connection with the use of or reliance on any content, goods, or services mentioned.

Credit: Source link