The biotech sector is known for its high risk/high reward potential. Yet, biotech companies have their place in a diversified portfolio. 
The biotechnology sector is an attractive one to many investors looking for a high reward potential. As it is often the case, biotech companies are acquisition targets by bigger pharma or health care players, and so early investors stand to benefit from it. To exemplify, since 2008, there have been more than 35 acquisitions of biotech companies.
Also, there is always the potential for these companies to discover some new drug or treatment that may be approved for mass production – another reason for the stock price to explode higher. If these are reasons to own biotech, investors should know that this is a risky sector. A biotech company's stock could easily go to zero as most of them are not profitable and continuously raise capital to fund their costs.
Nevertheless, many investors are willing to take the risk and add biotech companies to improve the portfolio's diversification. Here are some names to consider:  Allakos, Kodiak Sciences, and Twist Bioscience.
Allakos
Allakos is a biotechnology company from Redwood City, California. It was founded in 2012 and it has a focus on clinical-stage biotechnology. It develops treatments for allergic conjunctivitis or chronic urticaria, among others.
The stock price topped at the $150 area and hovers around $100 for some time now, but the series of higher highs and higher lows remains intact,  which is a bullish sign moving forward.
Kodiak Sciences
Kodiak Sciences is another clinical-stage biotech company from the United States. It focuses on retinal diseases and is headquartered in Palo Alto, California.
Out of the 20 analysts that cover Kodiak Sciences' stock price, 10 have issued buy ratings and only 2 have sell ratings, while the rest have neutral ratings. As for the price targets, Morgan Stanley has a price target of $133 for the stock price, while ROTH Capital Partners expects the stock price to reach $149.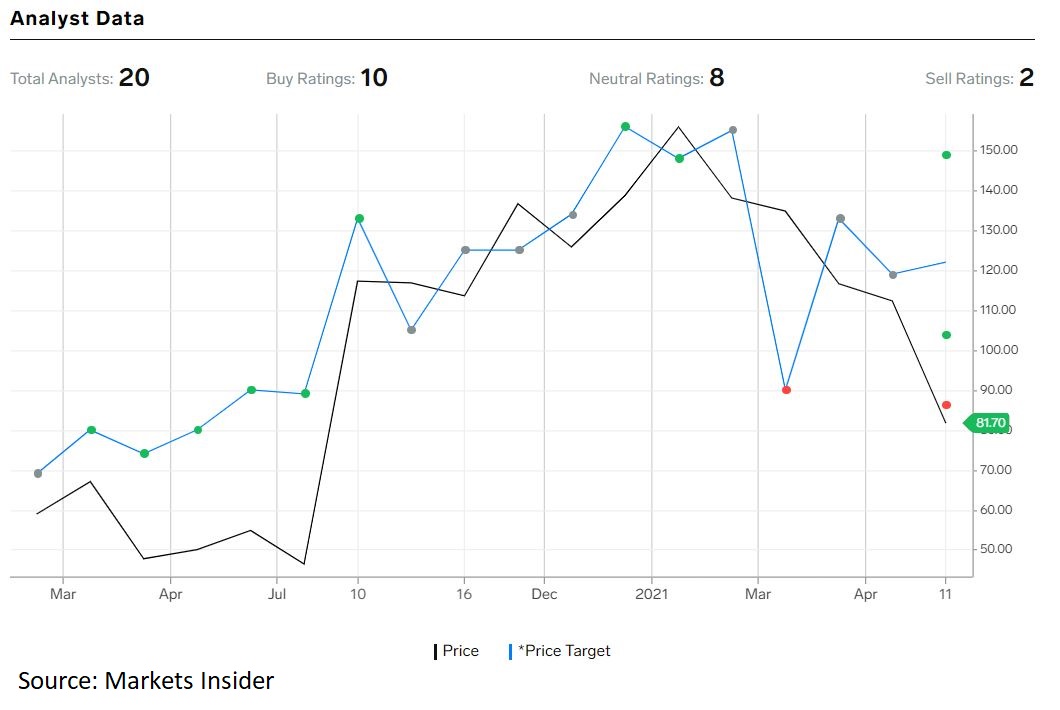 Twist Bioscience
Twist Bioscience is another American biotech company headquartered in San Francisco, California. It focuses on synthetic DNA-based products and the stock price is up over 23% in the last twelve months.
This is a company with YoY revenue growth of 72.76%, much higher than the 17.03% sector median.

Credit: Source link