Technical analysis setups are a great tool to find the right entry before buying a stock. Here are three stocks to buy from a technical analysis perspective – Amazon, ABM Industries, and Leidos. 
Most traders involved in the stock market use fundamental analysis to screen the market and find out the best stocks to buy at any one point. Things like economic indicators or a company's financial performance are part of fundamental analysis and offer an insight into a company's financial statements and the economy.
The technical analysis comes to complement fundamental analysis. Say that you found a stock you want to buy, but when to go long? Here are three stocks with bullish technical patterns – Amazon, ABM Industries, and Leidos Holdings.
Amazon
Amazon needs no introduction. The e-commerce giant now employs 1.3 million people, and its brand is known all over the world.
The stock price did nothing in the past twelve months. It consolidated around $3,300 and lacked direction. However, the horizontal consolidation looks like a continuation pattern with a measured move pointing to a price target above $4,200.
How to trade it
Traders may want to wait for the price to make a daily close above $3,800 before buying, while a drop below the horizontal area invalidates the bullish case.
ABM Industries
ABM Industries is an environment and facilities services company in the United States. Simply put, it maintains facilities by providing janitorial and electrical services, among others.
The stock price corrected in 2021, but in doing so, it formed a contracting triangle. Moreover, the b-d trendline is broken, suggesting that the pattern ended.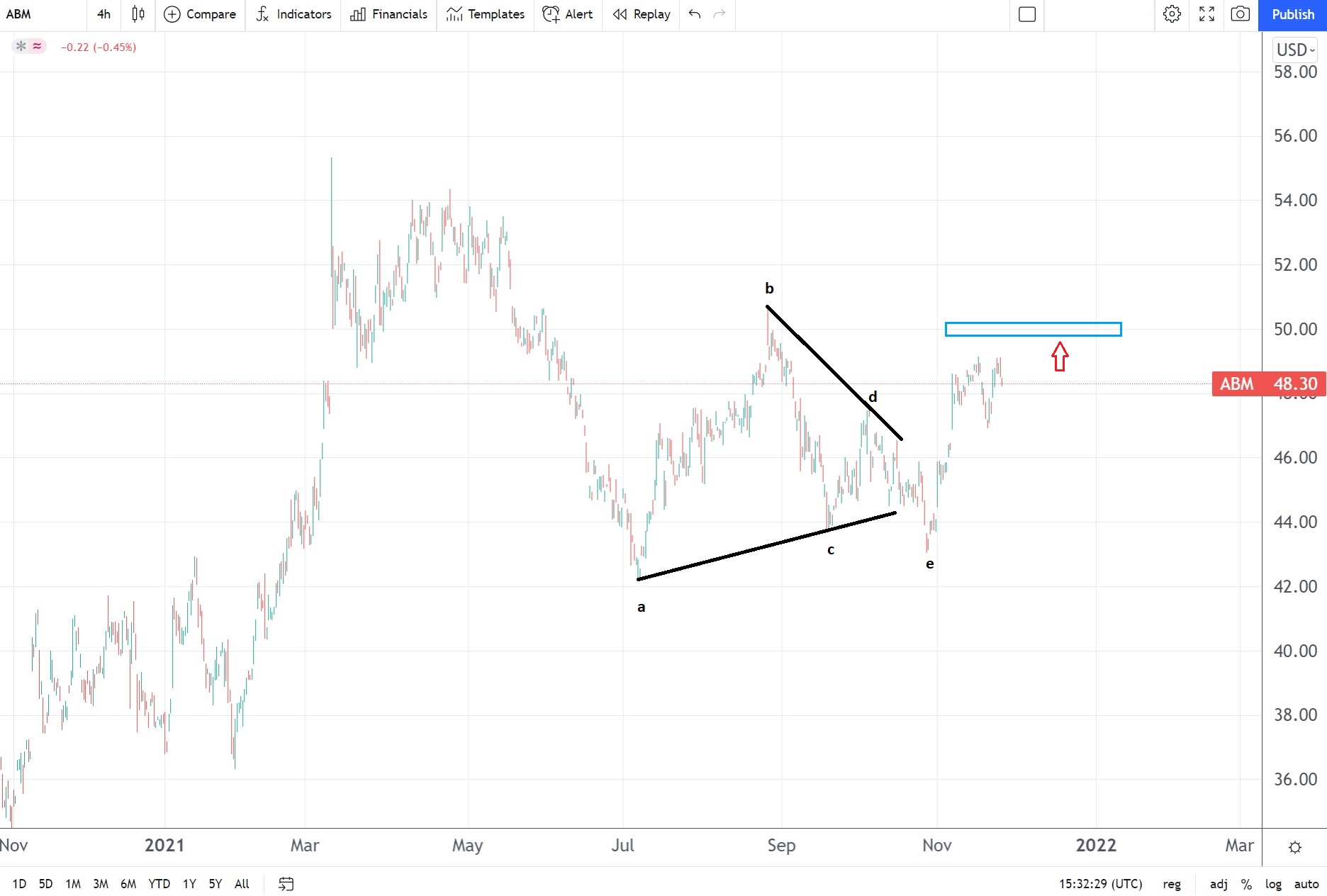 How to trade it
A daily close above $50 would be bullish, while a drop below $44 invalidates the bullish triangle. On a move higher, traders should target a new higher high.
Leidos Holdings
Leidos Holdings is an American company providing a wide range of services to companies in industries such as intelligence, defense, or health. It also offers IT solutions in cloud computing, among others. A triangle is visible on the 4h chart, only this time the b-d trendline is not broken.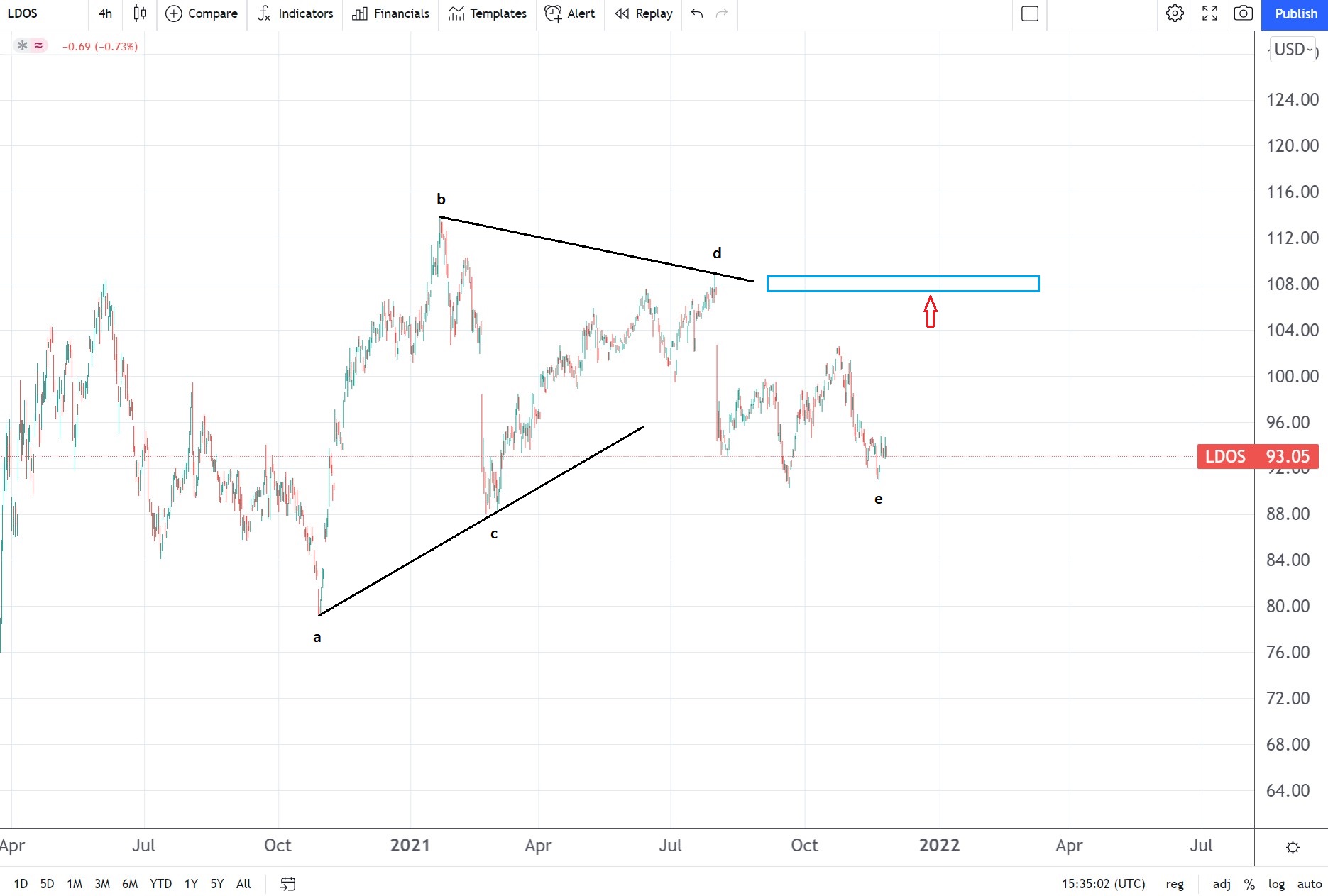 How to trade it
Bulls may want to wait for the price to break the b-d trendline before buying the stock. Once there, the price should not drop below $100 again, or the bullish pattern gets invalidated.
Credit: Source link