An amount of $5.5 million sent from FTX to Stanford University as a donation for pandemic-related prevention and research is set to be returned. 
FTX'S Sam Bankman-Fried allegedly purchased a 3000-square-foot home valued at $16.4 million for his parents. 
---
In 2022, one of the most renowned crypto projects, FTX, owned by Sam Bankman-Fried filed for bankruptcy with the CEO stepping down from his role. The gravity of the failure was assessed by FTX's new chief executive, John Jay Ray III, who has managed the aftermath of several large corporate collapses in history.
According to him, this is possibly his first time seeing a complete "failure of corporate control." Sam Bankman-Fried was charged with defrauding customers in addition to several other charges. 
In the course of the investigation, it was disclosed that Joseph Bankman and Barbara Fried, the parents of Sam Bankman-Fried channeled some money from FTX to Stanford University in the name of donation. It is important to note that both Joseph and Barbara serve at the University as Law Professors. According to reports, they misused their influence to directly and indirectly channel funds for their benefit.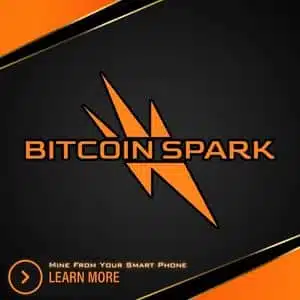 A Stanford spokesperson has confirmed that the University received gifts from both the FTX Foundation and its related companies. He also explained that the donations were meant for pandemic-related prevention and research. This is confirmed in a recent filing which states that Stanford University received donations of up to $5.5 million from FTX-related companies. 
Other Donations From FTX to be Returned 
According to the court filings, the donation to Stanford University in no way benefited the company. This implies that it "amounted to naked self-dealing by Bankman, who sought to curry favor with and enrich his employer at the FTX Group's expense."
The University spokesperson also disclosed that the institution is in touch with attorneys to make a refund. The plan is to return the entire amount to FTX debtors. Interestingly, this is not the only donation made by FTX and its related entities. On record, SBF made political campaign donations amounting to over $100 million before the 2022 U.S. midterm elections. In a comment, XRP lawyer John Deaton stated that such transfers count as fraudulent transfers and must be returned. 
Anybody or any entity that received funds in the 90 days before FTX filed for bankruptcy can be hit with a preference claim. This also could include customers who withdrew $5B from FTX before it filed for bankruptcy.
On top of the above-mentioned institutions, FTX sent funds in donations to the Metropolitan Museum of Art. According to the court documents, the museum has decided to refund $550,000 of the donation to the company. FTX's U.S. entity, West Realm Shires Services is reported to have initially donated $300,000 to the Museum in March 2022.
In May, an additional donation of $250,000 was made to the Museum. It is reported that this philanthropic work is done through the concept of effective altruism. However, the decision to repay creditors has forced the new management to recover these donations. 
Further investigation reveals that Sam Bankman-Fried gifted a home in the Bahamas in addition to a $10 million cash gift to his parents. The 30,000-square-foot home is reported to be valued at $16.4 million. 
Recently, it was reported that the crypto exchange has gotten approval from the Bankruptcy Court to liquidate its crypto asset worth $3.4 billion to pay creditors.
Crypto News Flash does not endorse and is not responsible for or liable for any content, accuracy, quality, advertising, products, or other materials on this page. Readers should do their own research before taking any actions related to cryptocurrencies. Crypto News Flash is not responsible, directly or indirectly, for any damage or loss caused or alleged to be caused by or in connection with the use of or reliance on any content, goods, or services mentioned.

Credit: Source link