The stock market bounced from the 2022 lows despite the Fed getting closer to hiking the interest rates. What would the S&P 500 index do 
The US economy grows at a fast pace, as reflected by the strong NFP report released last Friday. The economy added close to 500k new jobs in January, and the December number was revised highs.
Coupled with rising inflation, the strong job market warrants the start of a new tightening cycle. The Fed is expected to move in March, and the market expects four or five hikes this year.
What would it mean for the S&P500 index?
S&P 500 bullish case remains valid
The stock market started the new year with a weak tone. 4,800 proved to offer strong resistance for the S&P 500 index, as it dropped close to 600 points after reaching it.
Nevertheless, the bullish case remains valid while the price holds above 4,300. Even if the market broke the higher lows series, we did not see a daily close below. Hence, theoretically, the bulls still have a case, and while above 4,300, we should not discount another attempt at 4,800.
Fast tightening cycles hurt stocks
With the Fed on track to hike rates, the speed of the tightening cycle does matter. From this perspective, the S&P 500 looks weak in the months ahead.
A quick comparison with the previous Fed tightening cycles reveals that the average S&P 500 return declined in such cycles. As the cycle to start in March is likely to be fast as many view the Fed behind the curve, the prospects for the S&P 500 index are not bright.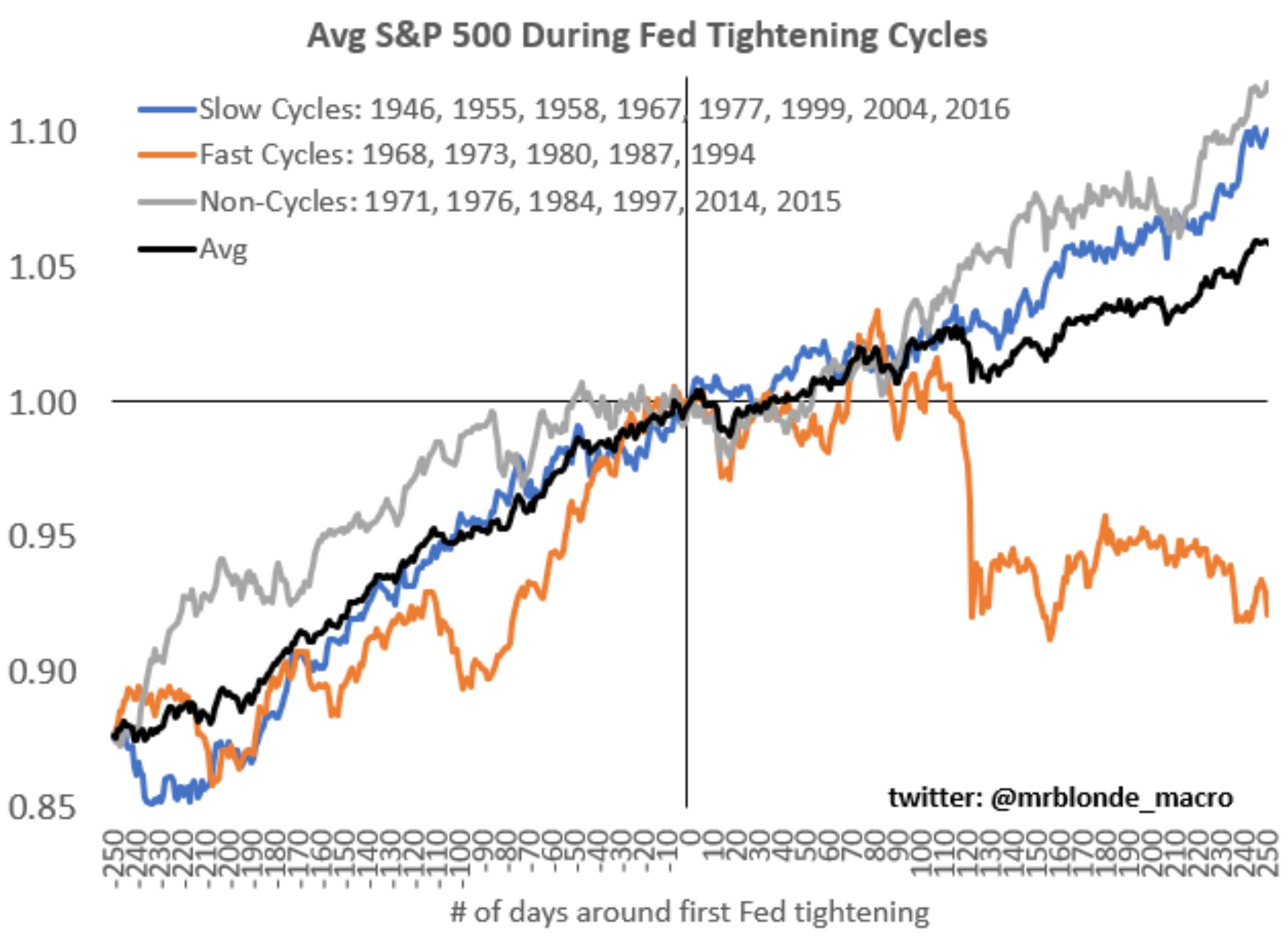 It would not be the first time the Fed delivers more than four hikes in a year
Rate hikes typically hurt stock market returns, just like rate cuts and quantitative easing are tailwinds. So now that the Fed plans to tighten, investors are spooked by the prospect of four or five hikes this year.
However, it is not the first time the Fed hikes so aggressively in one year. History tells us that stocks do just find when multiple hikes are delivered, on two conditions. One is strong earnings, and the other is a strong economy.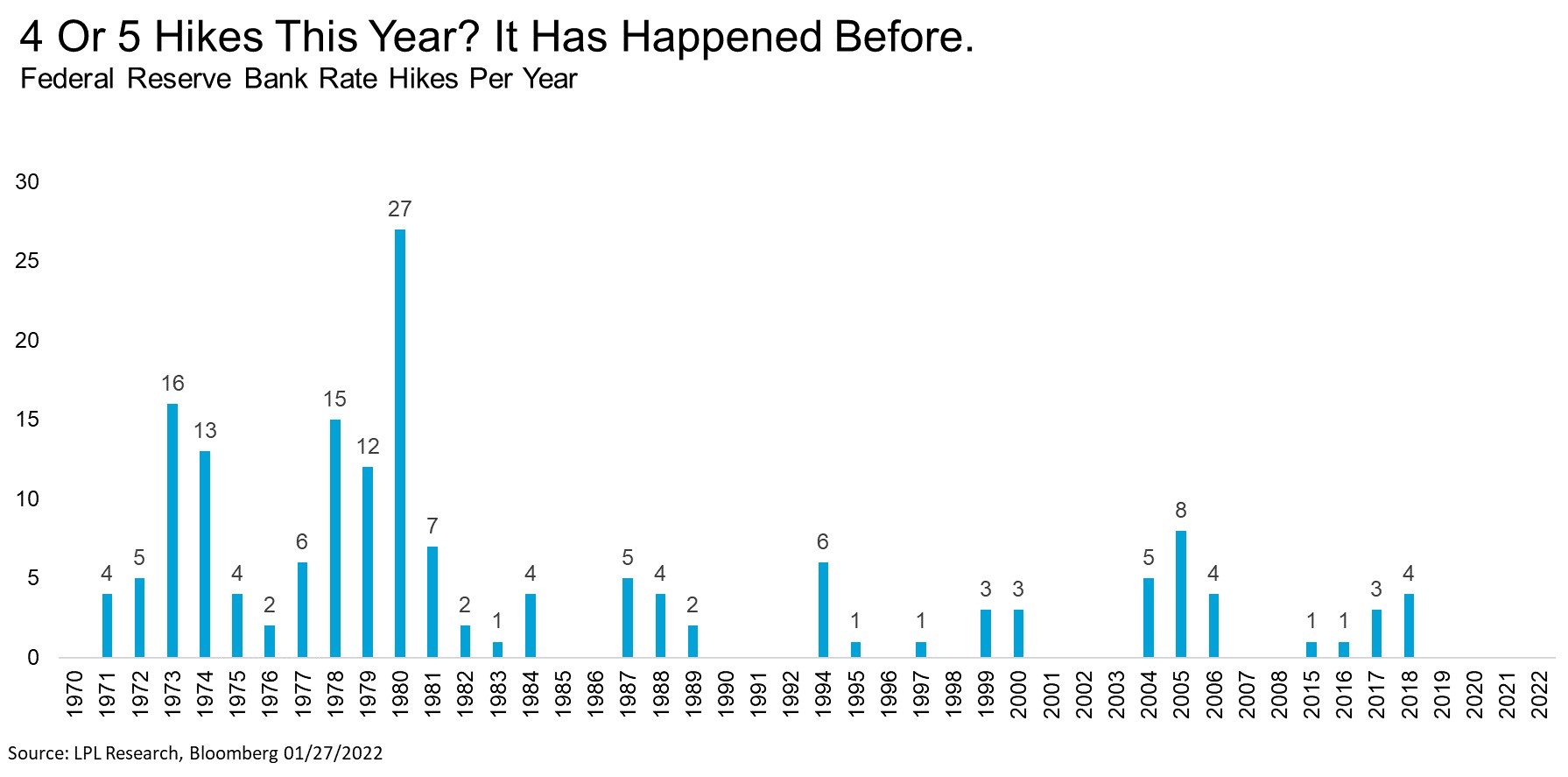 Credit: Source link