Last week, the earnings season kicked in with companies from the financial services and airline industries. Some heavy names are scheduled to release their previous quarter performance next week – Procter & Gamble, Netflix, Morgan Stanley, and UnitedHealth.
The week ahead is filled with American corporations reporting their quarterly earnings. Out of all companies, five stand out of the crowd for their earnings may hint to entire sectors performance: Procter & Gamble, Netflix, Morgan Stanley, UnitedHealth, and Union Pacific.
Procter & Gamble
Procter & Gamble is a representative company from the consumer staples sector and reports its previous quarter earnings on January 19. Investors expect EPS of $1.65, and the annual revenue estimate for the fiscal year ending June 2022 is $79.16 billion.
The stock price is up +17.68% in the last twelve months, and the current P/E ratio for 2022 sits at 24.29.
Netflix
Netflix operates in the communication services sector and reports its quarterly earnings on January 20, post-market hours. The company's brand has worldwide recognition, and it was one of the preferred investments during the COVID-19 pandemic.
Now that pandemic fears started to fade away, as indicated by central banks tightening their monetary policies, Netflix's stock price underperformed. Investors expect EPS of $0.82 on the quarter, and, most recently, the stock price responded positively to the company's announcement of price increases in the United States and Canada.
Morgan Stanley
Morgan Stanley is one of the largest companies in the financial services sector, and on January 19, it is scheduled to release its previous quarter's earnings. After last week JPMorgan missed on revenues, investors will pay special attention to Morgan Stanley's results to see if this is the norm for the sector or not.
The market expects EPS of $1.96 on the quarter, and the annual revenue estimate for the fiscal period ending December 2021 is $59.61 billion.
UnitedHealth
UnitedHealth is active in the healthcare sector, and its stock price is "on fire" – it barely corrected at the start of the COVID-19 pandemic and now trades near all-time highs. Since 2009, this has been a 10-bagger stock that keeps on delivering.
Investors expect EPS of $4.31 on the quarter and 47 out of 56 analysts covering the stock price have issued buy ratings.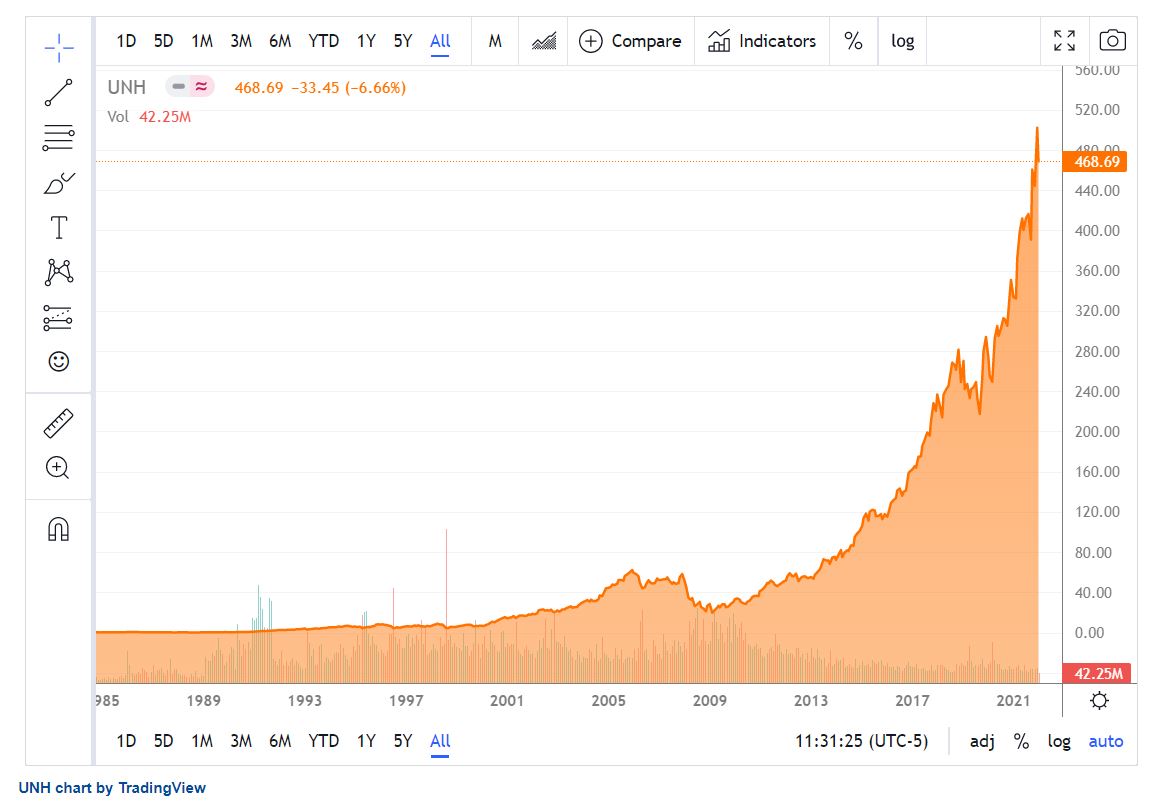 Credit: Source link