The $1.2 trillion infrastructure bill is set to put the US on track to meet its net-zero goal. What are the best mining stocks to benefit from it? 
This month, America approved a $1.2 trillion bipartisan infrastructure spending package. Over the next ten years, more than $100 billion will be dispatched to build or upgrade bridges, highways, or roads.
But that is not all. The money will go to other areas, such as $63 billion to water and wastewater management, $65 billion to upgrade broadband, $65 billion to upgrade the power grid, $17 billion to upgrade and expand the ports and waterways, and so on.
But who is going to benefit from the infrastructure package? The bill is set to put the country on track to meet its net-zero carbon emissions by 2050, but more mining is needed to meet decarbonization goals. For example, only the infrastructure bill will be responsible for an increase in steel demand by 75 metric tons.
Therefore, mining companies have good prospects. Here are three names to consider: BHP, Anglo American, and Ivanhoe Mines.
BHP
BHP is an Australian-based company exploring natural resources worldwide. It mines for copper, silver, and uranium, among others, and it operates with a gross profit margin for the last twelve months of 88.20%. Moreover, the P/E ratio of 9.03 is much lower than the sector median, and the stock price is slightly down in the last year.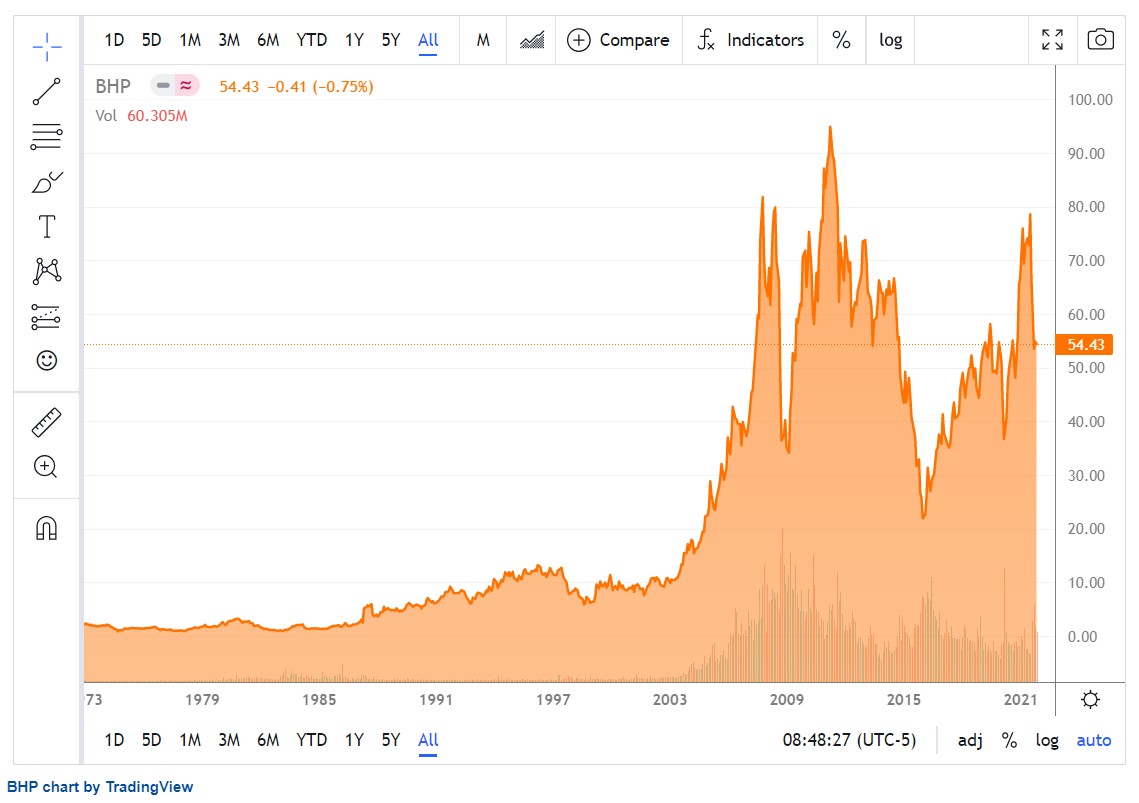 Anglo American
Anglo American is a British company with operations in the mining industry exploring platinum, metallurgical and thermal coal, and iron, among others. It trades at a P/E ratio of 5.07, and a price to book value of 1.46.
The price to book value or PBV ratio is one of the best valuation metrics. The book value is the difference between a company's assets minus liabilities, and the lower the number, the better.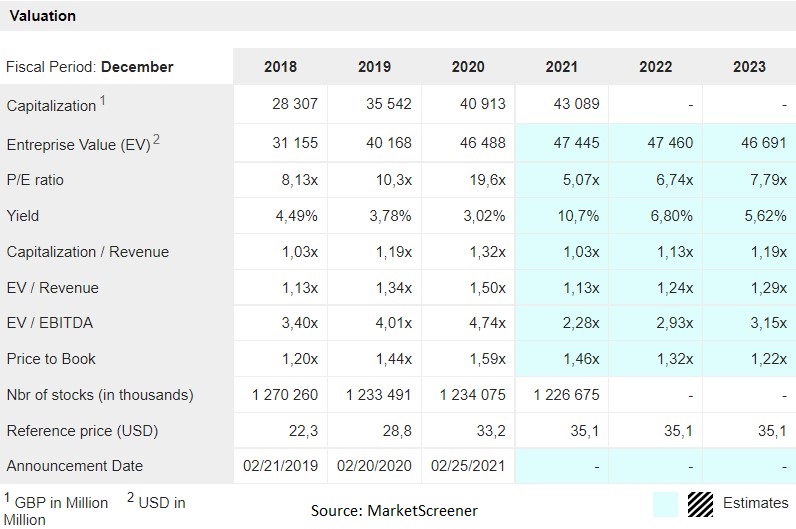 Ivanhoe Mines
Ivanhoe Mines is a Canadian company based in Vancouver, operating in the diversified metals and mining industry. It explores various metals such as zinc, germanium, or rhodium, mainly in Africa, and it was founded in 1993.
The stock price is up over 75% in the last twelve months and 2022 sales are projected at almost three times the 2021 level. In 2021, the company is estimated to reach $264 million in sales and net income to reach $107 million.
Credit: Source link