The luxury goods industry had recovered the pandemic-led decline in sales, and the industry leaders have posted strong performances. 
Luxury goods are on track to beat their pre-COVID-19 record levels. After declining due to the global health crisis, luxury goods are back to the pre-pandemic growth trend. In 2021, the industry is estimated to generate $325 billion by the end of the year, more than in 2019.
What drives the sales higher? According to a study, the V-shape recovery was driven by sales in China and the U.S. However, the U.S. consumer had outspent the Chines one by 1.5 times, as the economy recovered faster from pandemic-led recession.
With such a positive trend, what are the best luxury goods stocks to buy? Here are three names to consider: LVMH, Hermes International, and Christian Dior.
LVMH
LVMH is home to Louis Vuitton, its largest brand. In the nine months ended September 30, the company reported revenues higher by 11% when compared to 2019.
Louis Vuitton is not the only famous brand in the company's portfolio. Marc Jacobs, Fendi, or Givenchy, or Bvlgari, are other examples. LVMH operates with a gross profit margin of 67.27%, much higher than the 35.82% sector median. We talk about a difference of over 87% and it justifies the YoY revenue growth rate.
The stock price is up 32.66% in the last twelve months and the company pays a semiannual dividend.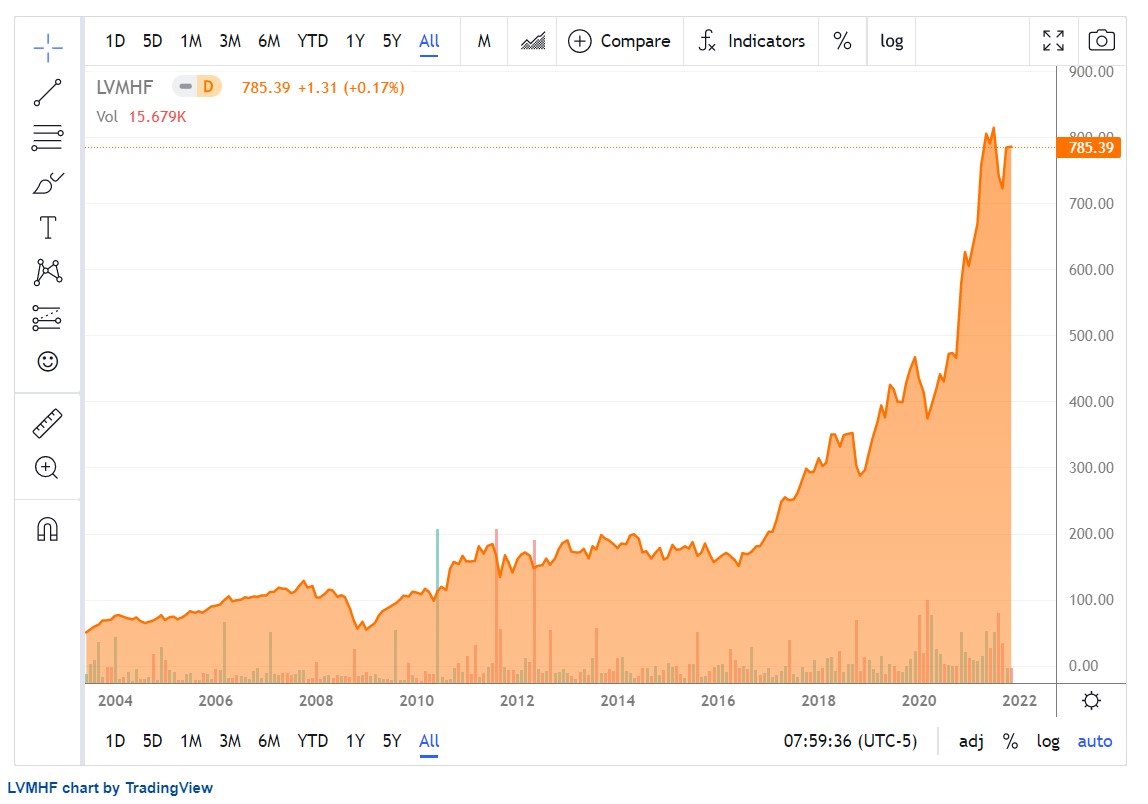 Hermes International
Hermes International is a Frech company manufacturing and selling luxury goods. It makes things such as leather goods and saddlers and sells them in retail shops and online.
The company's market capitalization almost doubled in 2021, and its net sales are EUR 6.39 billion. Net income in 2018 was EUR1.4 billion, and in 2021 it is forecasted to reach EUR2.3 billion. This is a dividend-paying company, too, with a strong free cash flow position.
Christian Dior
Christian Dior is a French company selling luxury goods worldwide. It manufactures and sells fashion and leather goods, wines and spirits, perfumes and cosmetics, as well as watches and jewelry under various brands, such as Fendi, Kenzo, or Zenith.
It makes most of its sales in Asia and the United States and sells its products in its own shops and licensed distributors. The stock price is up more than 53% in the last twelve months, fueled by strong earnings, particularly in the United States.
Credit: Source link