Source: Morrowind – Shutterstock
IOTA's Volatility has jumped amid the surge in trading volumes over the past week.
IOTA's RSI has experienced a notable shift, currently residing above the average threshold hinting at a bullish sentiment.
---
One altcoin that's made a healthy move on the upside over the last week is IOTA's native cryptocurrency MIOTA. Over the last 24 hours, the MIOTA price is up by 5.91% and is currently trading at $0.1566 with trading volumes shooting close to $5 million. Over the last week, the MIOTA price is up by a staggering 8.66%.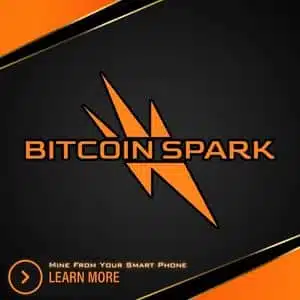 Understanding the cryptocurrency market demands a sharp grasp of its rapid and ever-changing landscape. Price fluctuations are influenced by both investor sentiment and the underlying technology's potential. IOTA's recent path has captured the attention of market players, triggering cautious scrutiny and higher price predictions. In light of these ongoing shifts, it becomes essential to analyze the core elements that are currently molding IOTA's trajectory.
Additionally, IOTA's surge in volatility coincides with some positive signals. While the recent surge in IOTA's value has undoubtedly garnered attention, an equally notable facet of its performance is the corresponding uptick in its volatility levels. Volatility often likened to a double-edged sword, can offer opportunities while also carrying risks for both traders and investors. In IOTA's case, its volatility has steadily increased, evident from the expanding Bollinger Bands.
Against this backdrop of heightened volatility, the impact of the Relative Strength Index (RSI), a widely followed technical indicator, cannot be disregarded. The RSI acts as a measure of momentum and price movement speed, playing a pivotal role in market assessment. Within the realm of IOTA, the RSI has experienced a notable shift, currently residing above the average threshold. This specific configuration points to the prevailing dominance of bullish sentiment within the IOTA market.
Catalysts Behind IOTA
To understand the factors influencing IOTA's recent surge and heightened volatility, it's crucial to consider the broader market dynamics and the token's distinctive attributes. One potential driver is the increasing interest in the Internet of Things (IoT) sector, with which IOTA is closely associated.
As the IoT landscape grows, IOTA's innovative approach to scalability and feeless transactions has captured the attention of both industry participants and investors.
Moreover, the recent upgrades or enhancements to IOTA's underlying technology may also be contributing to its positive performance. The IOTA team has been actively working on the introduction of its more robust infrastructure IOTA 2.0. Further technological advancements, such as enhancements in the Tangle technology that forms the foundation of IOTA's architecture, can inspire renewed confidence in the project's potential and attract new investments.
In the rapidly changing dynamics of the crypto market, IOTA has emerged as a significant participant, drawing notice due to its recent rise in value and trading activity. The ever-changing nature of the cryptocurrency market requires continuous monitoring, as price fluctuations can signify both investor outlook and technological promise. IOTA's path exhibits a multifaceted interaction of heightened volatility and optimistic indicators, as evidenced by technical measures like the RSI.
Crypto News Flash does not endorse and is not responsible for or liable for any content, accuracy, quality, advertising, products, or other materials on this page. Readers should do their own research before taking any actions related to cryptocurrencies. Crypto News Flash is not responsible, directly or indirectly, for any damage or loss caused or alleged to be caused by or in connection with the use of or reliance on any content, goods, or services mentioned.

Credit: Source link