Horizen launches a DAO for community governance, giving $ZEN holders power to shape its future.
 DAOs like Horizen's are the future of decentralized governance in the blockchain world.
---
Horizen, the open-source blockchain protocol renowned for its vibrant ecosystem, has ushered in an exciting era of community-driven governance by unveiling its Decentralized Autonomous Organization (DAO). This pivotal milestone empowers Horizen's community members by giving them an influential role in steering the project's trajectory.
The birth of the Horizen DAO signifies a transformative moment for the project, underscoring its unwavering commitment to core principles like transparency, accountability, security, community engagement, continuous enhancement, and social responsibility. This DAO reflects Horizen's alignment with the industry's gold standard for decentralized governance, reinforcing its devotion to a community-centered approach.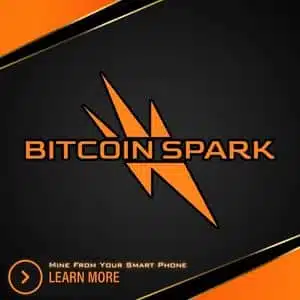 DAOs in the Blockchain Landscape
Decentralized Autonomous Organizations, or DAOs, have evolved into the cornerstone of governance within the blockchain domain and beyond. These DAOs symbolize a move toward trustless, community-driven governance models. Horizen's enthusiastic adoption of this framework bolsters its reputation as a project deeply rooted in its community.
At the heart of Horizen's community-centric philosophy lies a set of guiding values that steer the project's growth:
Transparency: Every facet of the project's evolution and decision-making is available for scrutiny.

Accountability: Stakeholders are held answerable for their actions and decisions.

Security: Ensuring the platform's safety and dependability is of paramount importance.

 Community Participation: Active engagement of the community is vital for success.

Continuous Enhancement: Horizen perpetually explores ways to enhance its platform.

Social Responsibility: The project acknowledges its broader impact on society.
These guiding values offer a clear framework for decision-making within the Horizen community.
Community-Driven Governance via Proposals and Voting
The Horizen DAO streamlines decentralized decision-making for technical and non-technical enhancements to the ecosystem. Protocol Improvement Proposals (ZenIPs and EONIPs) are at the core of this process, which serve as the conduit for adopting fresh features and fundamental protocol alterations.
Horizen employs ZenIPs for the mainchain and EONIPs for the EON sidechain, harnessing its native token, ZEN, as the governance token for both. This approach guarantees that the community's voice genuinely shapes Horizen's future.
The ultimate authority for decision-making rests with ZEN holders. Any holder of ZEN can actively partake in the governance process by casting votes on improvement proposals. Furthermore, those who possess the requisite amount of ZEN, directly or through delegation, can propose changes to the community.
Delegated Voting Influence
To further enrich community governance, users can entrust their voting authority to individuals they deem trustworthy stewards of Horizen's guiding values. This feature empowers deeply engaged ecosystem contributors to represent the broader community effectively.
The launch of the Horizen DAO serves as a resounding affirmation of the project's commitment to decentralization and community empowerment. By embracing DAOs and providing a platform for all stakeholders to engage in governance actively, Horizen has taken a meaningful step toward co-shaping its future.
Horizen's wholehearted embrace of a Decentralized Autonomous Organization underscores its dedication to community-driven governance. With well-defined guiding principles and a robust proposal and voting system, ZEN holders now wield the influence to actively mold the project's trajectory. This development heralds a promising chapter in Horizen's journey toward a more inclusive and decentralized tomorrow.
Crypto News Flash does not endorse and is not responsible for or liable for any content, accuracy, quality, advertising, products, or other materials on this page. Readers should do their own research before taking any actions related to cryptocurrencies. Crypto News Flash is not responsible, directly or indirectly, for any damage or loss caused or alleged to be caused by or in connection with the use of or reliance on any content, goods, or services mentioned.

Credit: Source link