Gold mining is more profitable than ever. What are the best gold mining stocks to buy based on technical analysis?
The price of gold rallied $60 from November's lows and now sits comfortably above $1,820. The recovery in the price of gold brings back into attention one sector that is more profitable than ever – gold mining.
Owning gold miners is just another way of exposing the portfolio to gold. Gold offers protection against inflation, and an investor can choose from multiple ways of doing so, such as owning shares in a gold mining company. Ordinary shares bring voting rights, and the shareholder is subject to receiving dividends, should the company pay one. In the case of gold mining companies, most of them pay a dividend. On top of that, they have a long dividend growth history.
During the COVID-19 pandemic, the free cash flow, or the amount of money that is left in the company after covering all of its cost of doing business, rose to record highs. This is just another incentive to own gold miners, as the cash may be used to pay an extra dividend, expand operations, etc.
Here are three gold mining companies to consider buying from a technical analysis perspective: Barrick Gold, Kirkland Lake Gold, Freeport McMoRan.
Barrick Gold
Barrick gold's stock price has evolved in a falling wedge pattern in 2021 and it recently broke above the upper edge. Providing the lows in the pattern hold, the bias is bullish as the price action following a falling wedge often retraces the entire pattern.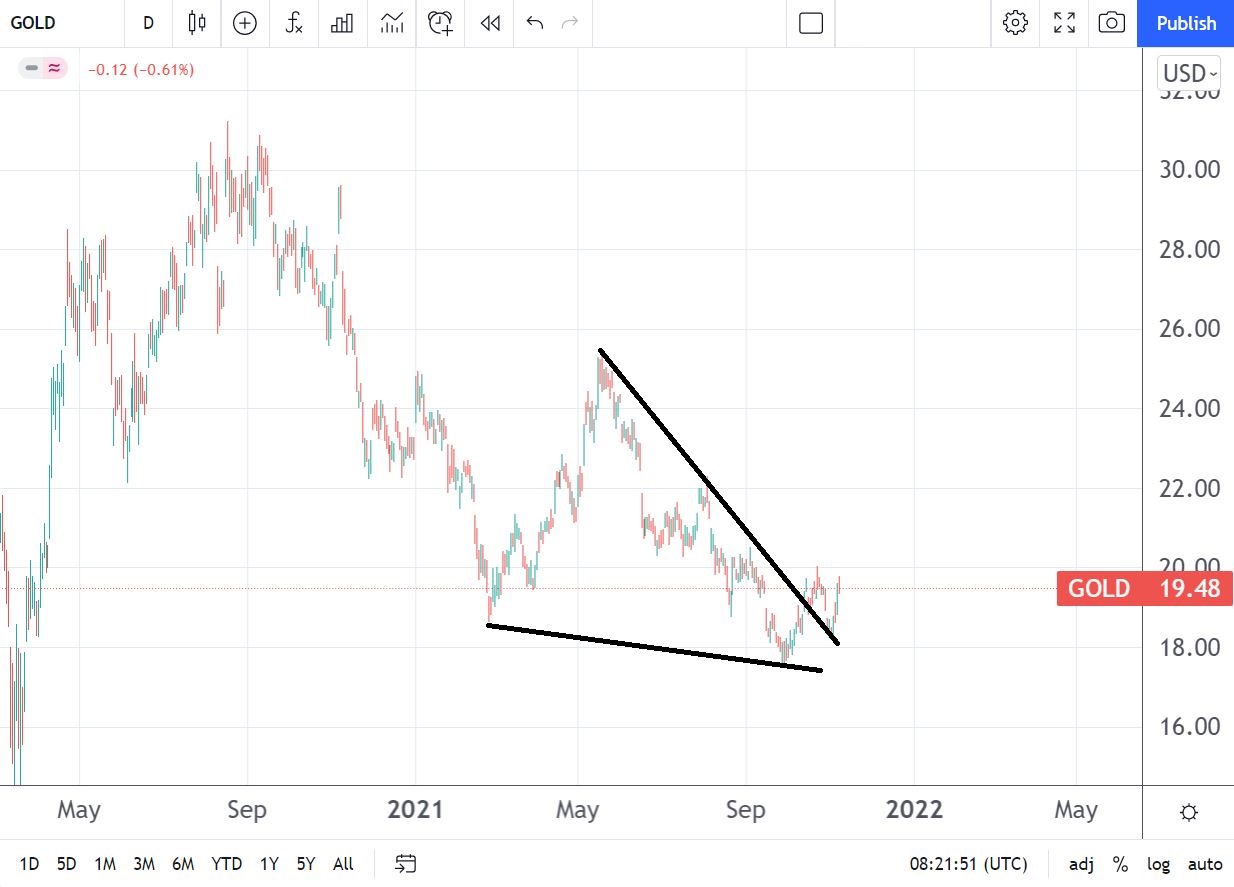 Kirkland Lake Gold
Kirkland Lake Gold is another gold miner forming a reversal pattern on the daily timeframe. This time, the pattern took almost one year to form, and it is an inverse head and shoulders formation. The measured move points to much higher levels, and a daily close above $47 opens the gates for more upside.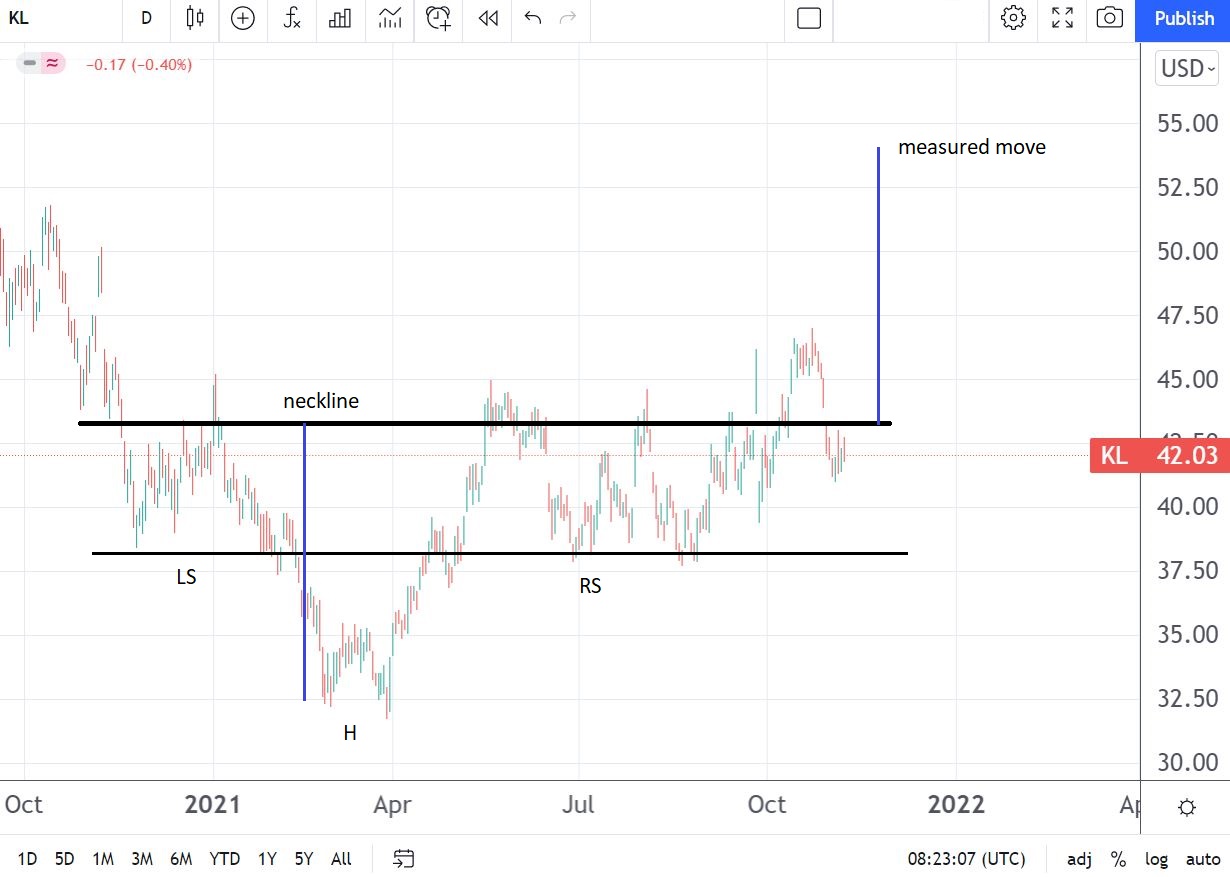 Freeport-McMoRan
Freeport-McMoRan's stock price formed a falling wedge pattern in the last six months, but the pattern recently broke higher. Moreover, the price action consolidated in the last days in what seems to be a bullish flag pattern, with the measured move pointing to a new yearly high.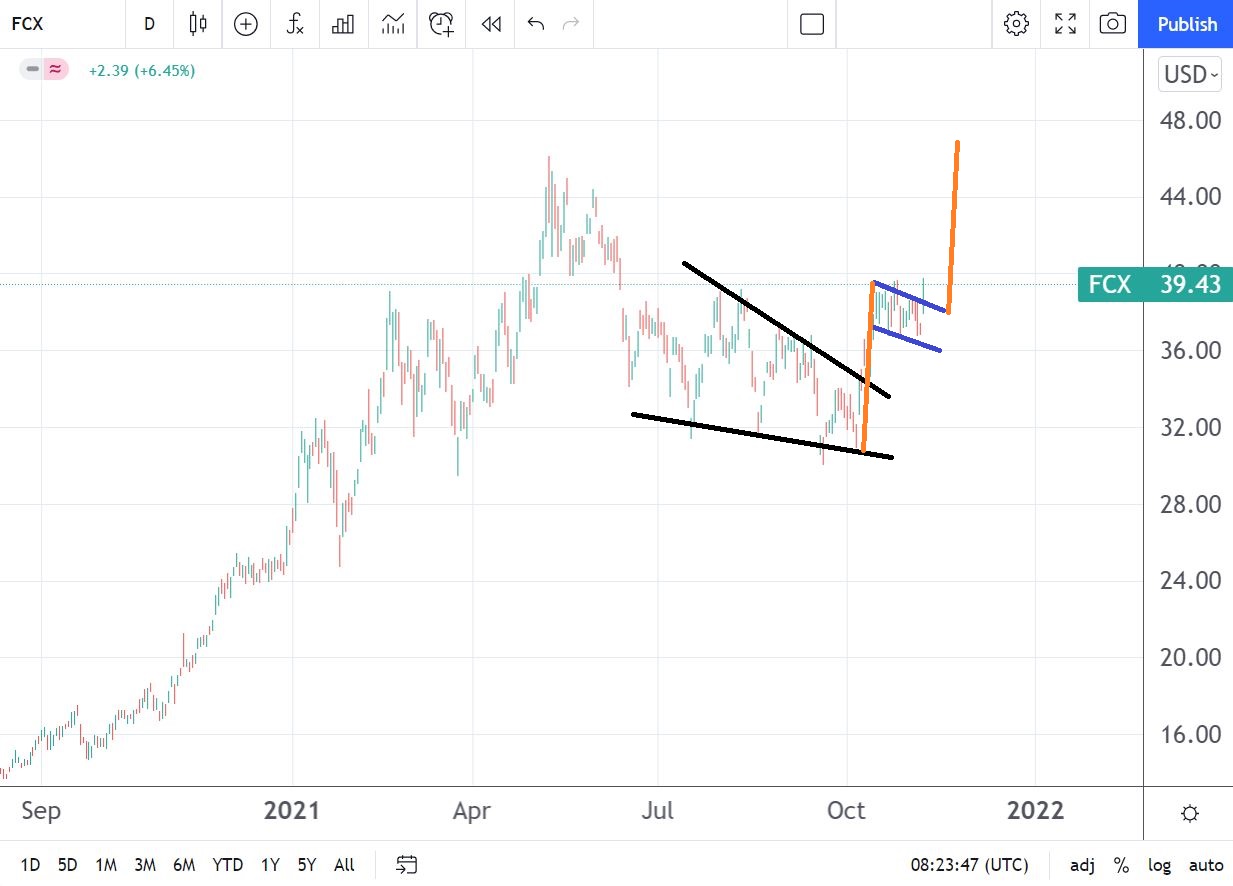 Should the price of gold continue its rebound, gold miners offer an attractive opportunity for the investor looking for a dividend-paying stock and a company with a strong free cash flow position.
Credit: Source link