The December US inflation report shows that the annual change in goods and services price reached 7% YoY. As a result, the US dollar is sold across the board, as reflected by the GBP/USD breakout. 
The most awaited economic report of the trading week is behind us. December US inflation data shows the third consecutive month with the annual inflation bigger than 6%. The prices of goods and services rose in December by 7% YoY, led by used cars and food.
As a consequence, the US dollar tumbled across the board, as reflected by the GBP/USD breakout. The pair consolidated in a wedge formation that eventually broke higher. Cable rallied close to 500 pips points since the December lows, making it one of the top-performing currency pairs in the last trading month.
For bulls, the 1.35 level acts as a pivotal one. While above, the price action remains bullish. On the flip side, a daily close below 1.35 would bring back the dollar's strength into the discussion.
Not only sterling gained across the US dollar but all dollar peers. The inflation report puts pressure on the Fed, but the central bank vowed not to act until March.
December US inflation data highlights
December US inflation data shows, once again, inflation running hot. Not only did the CPI m/m exceed expectations, but so did the Core CPI. The core data excludes food and energy prices and represents one of the Fed's favorite indicators of measuring inflation. It came out higher by 0.6% on the month, while the market expected an increase by 0.5%.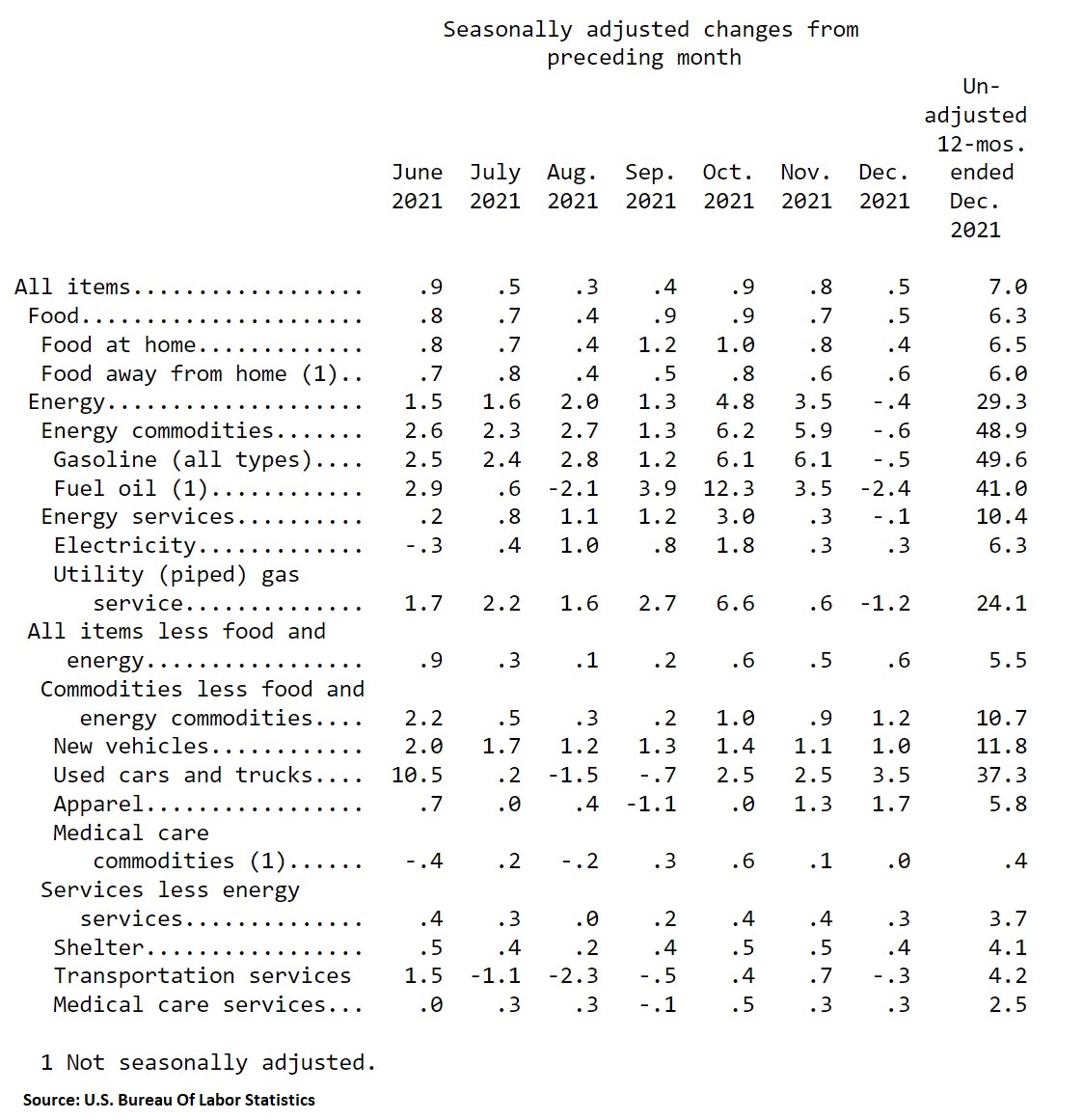 Today's release shows that this is the biggest annual increase in inflation since 1982. The main difference between today and 1982 is that the federal funds rate is close to zero. Moreover, the Fed still eases via quantitative easing, albeit it began tapering its asset purchases.
Food, new vehicles, used cars and trucks, and apparel led inflation higher in December. Shelter and medical care services got more expensive too. As such, the market's reaction to selling the US dollar is understandable.
After all, if there is no sign of inflation peaking and the Fed still on the sidelines, the dollar has a hard time bouncing. As such, the GBP/USD and its peers will likely continue their run, as the breakout suggests.
Credit: Source link