Gold investors were disappointed by the precious metal's underperformance in 2021. While inflation crept higher, the price of gold did not follow up. So what will 2022 bring, and what are the main drivers for the price of gold in the months ahead?
The price of gold went nowhere in 2021. While other assets delivered significant returns (i.e., stocks, Bitcoin), gold was one asset that underperformed.
However, despite delivering negative returns, the gold price may just lag the price action seen in other markets. In other words, as technical traders say, the price may have just built energy for a breakout.
Here are five things gold investors should consider in 2022:
A technical breakout nears
Low valuations for gold equities
Fed's message
Reflation flows
M2 money supply
A technical breakout nears
After reaching a new all-time high in the summer of 2020, gold gave back some of its winnings. In fact, a 1-year long consolidation started in 2021, and now a technical breakout nears. As such, volatility is expected to rise on any break above or below the triangle's trendlines.
Low valuations for gold equities
As companies from other market sectors trade at sky-high valuations, gold equities valuations remain attractive. This may drive investment across the industry as investors reallocate their portfolio, thus a positive for the gold price
Federal Reserve's message
One of the reasons for gold underperforming in 2021 was a strong US dollar. Despite the Fed easing and expanding its balance sheet, the greenback gained across the board. Now that it is preparing to tighten financial conditions, the US dollar's direction might be key for gold's performance.
Reflation flows
After vaccines against the COVID-19 virus were announced in late 2020, the reflation trade flows poured into risky assets and out of safe-haven ones. However, now that the fiscal and monetary stimulus is being withdrawn, a reversal of reflation flows may favor gold and other safe-haven assets.
M2 Money supply growth
Finally, the M2 money supply has reached record levels during the pandemic. But gold has kept up with money supply growth historically, and there are no reasons to believe it will be different this time.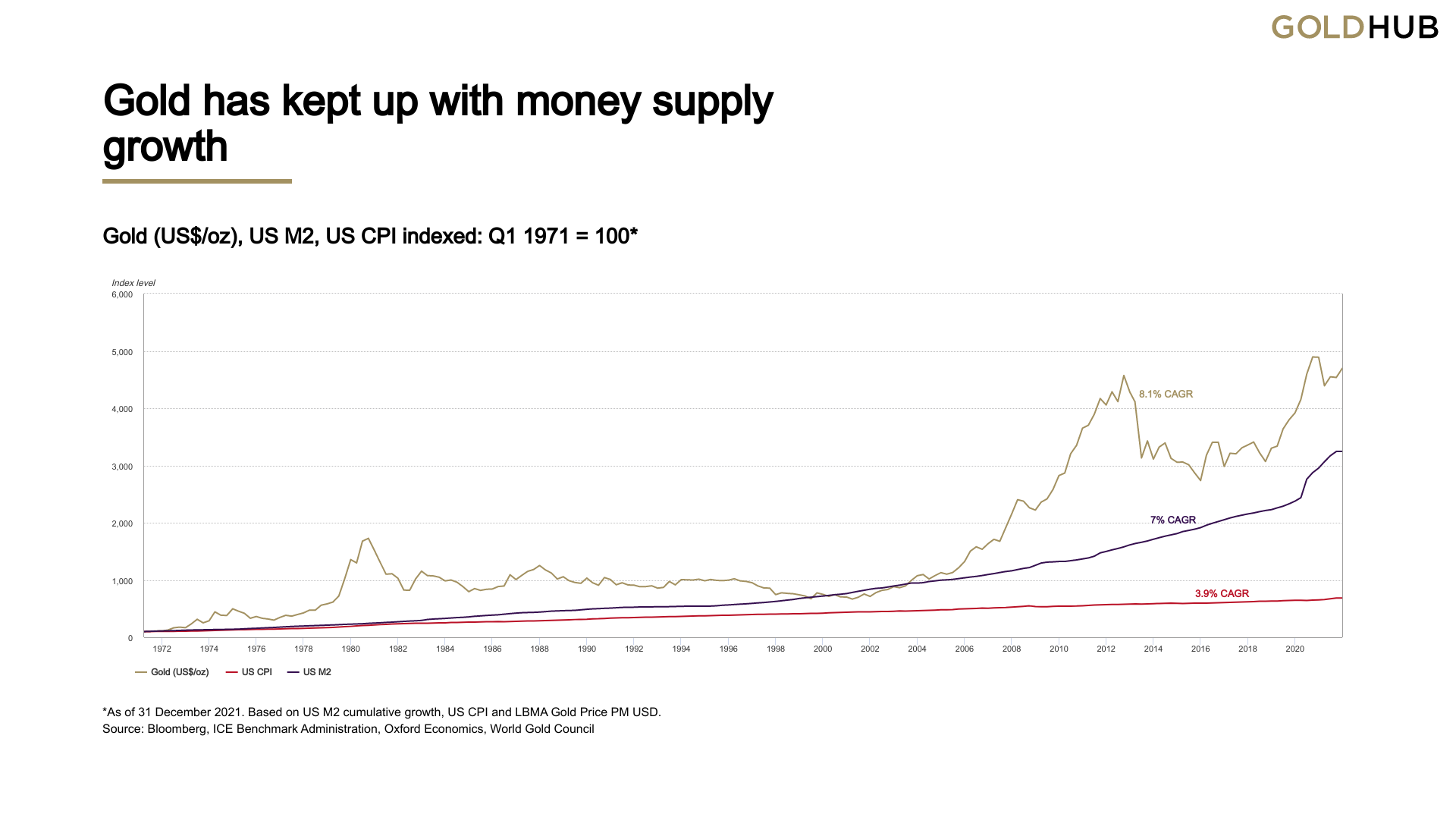 Credit: Source link