Source: knipsdesign – Shuttrstock
Matter Labs CEO Alex Gluchowski has proposed the concept of an Ethereum court system, with a hierarchical structure similar to real-world courts.
Gluchowski's vision involves a tiered structure of on-chain courts for various protocols, with an Ethereum layer-1 soft fork serving as the ultimate authority or "Court of Final Appeal."
---
The Ethereum blockchain network has always been a go-to platform for new players to launch their projects and enter the crypto space. In an exciting proposal, Matter Labs co-founder and CEO Alex Gluchowski talks about having an Ethereum court system, which will have a similar hierarchical court system as in the real world.
In a Twitter post last Saturday, September 2, floated this idea of having an "Ethereum Supreme Court". He added that this would be similar to the United States Supreme Court, and would be the final stop for parties to dispute the smart contracts issue. Alex Gluchowski stated that this would serve as an intermediary instead of always taking matters to the traditional court or lawyer. Gluchowski stated;
The most important function of such a system will be to protect protocols against political inference from the outside. It will serve as a great deterrence mechanism, and will elevate the role of Ethereum as a powerful network state,
In Gluchowski's vision, conflicts and urgent updates would be managed through a tiered structure of on-chain courts. The ultimate authority, however, would be an Ethereum layer-1 soft fork, functioning as the "Court of Final Appeal."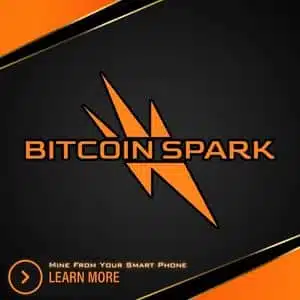 Under this framework, each protocol would maintain its own governance system with established procedures for regular and emergency upgrades. Additionally, they would designate a specific contract capable of initiating an appeal process.
Decentralizing Smart Contracts Issue Resolution
Gluchowski also explains how the system would work in the case of urgency. In the event of an emergency protocol upgrade, a designated appeal window would be instituted, allowing any user to raise objections to a higher court. However, individuals wishing to contest the upgrade would be required to provide a predetermined bail deposit.
>> Buy Ethereum (ETH) quickly and securely with PayPal, credit card or bank transfer at eToro. Visit Website
Within this framework, each court would outline the superior court to which appeals should be directed, culminating in the Ethereum Supreme Court as the ultimate recourse for challengers.
In a hypothetical court hierarchy, protocols such as Aave and Uniswap would engage in disputes through courts like CourtUnchained or JusticeDAO. Following the rulings of these courts, parties would retain the right to escalate their case to the Ethereum Supreme Court.
Nonetheless, Gluchowski acknowledged that for the on-chain court system to function effectively, it would necessitate robust social consensus. However, this could be expensive, and thus only "truly extraordinary" cases will be brought before it.
Gluchowski pointed out that while there are already some solutions to address these disputes, they are not entirely effective. For instance, implementing time-locked features in smart contracts may not be suitable for emergency situations. On the other hand, introducing a security council can help mitigate the problem but may not offer a complete solution and comes with its own set of risks.
"A security council could only freeze the contract temporarily, requiring a token governance approval for an emergency upgrade. But now a malicious majority of undercollaterized stakers could perform an evil take-over upgrade and steal all the assets," he explained.
Best Crypto Exchange for Everyone:
Invest in Ethereum (ETH) and 70+ cryptocurrencies and 3,000+ other assets.
0% commission on stocks – buy in bulk or just a fraction from as little as $10.
Copy top-performing traders in real time, automatically.
Regulated by financial authorities including FAC and FINRA.

2.8 Million Users
Get Started
Crypto News Flash does not endorse and is not responsible for or liable for any content, accuracy, quality, advertising, products, or other materials on this page. Readers should do their own research before taking any actions related to cryptocurrencies. Crypto News Flash is not responsible, directly or indirectly, for any damage or loss caused or alleged to be caused by or in connection with the use of or reliance on any content, goods, or services mentioned.

Credit: Source link