Radix DLT has launched RCnet v3 as a crucial preparatory step for the upcoming Babylon mainnet upgrade. 
The latest RCnet release, v3, follows its predecessor, v2, with a focus on behind-the-scenes improvements aimed at enhancing platform stability.
---
Radix DLT, a prominent player in the blockchain arena, has unveiled RCnet v3, a crucial stepping stone before the eagerly awaited Babylon mainnet upgrade. RCnet v3 offers a robust testing environment, assuring developers of a stable application foundation.
Continuous Advancements with RCnet v3
The latest RCnet release, v3, follows its predecessor, v2, with a focus on behind-the-scenes improvements aimed at enhancing platform stability. While not immediately apparent to end-users, these refinements are pivotal for the ecosystem's growth.
RCnet v3 introduces fresh preview editions of the Radix Wallet alongside RCnet v3-compatible versions of essential developer tools like the Radix dApp Toolkit, Radix Engine Toolkit, Gateway API, and Dashboard. These tools empower developers, enabling them to craft and easily refine their applications.
For Scrypto developers who have already experienced feature completeness with RCnet v2, the update brings an exciting addition to a novel unit testing framework. This framework streamlines test scenario creation, allowing developers to focus on specific aspects without delving into entire transactions. It simplifies pre- and post-condition setup, making testing more efficient. The existing test runner framework remains available for integration-level testing.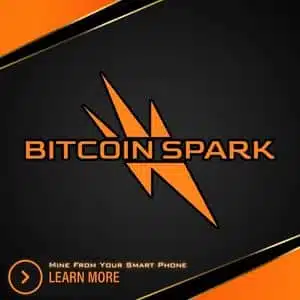 The Radix DLT team has overhauled decimal-related types for fixed precision math in response to community feedback. These refinements aim to support a wider range of real-world scenarios with built-in types and ensure the compiler can enforce proper handling of potential overflow situations.
While some RCnet v2 applications can transition to RCnet v3 seamlessly without needing updates, the development team has implemented numerous minor adjustments. Developers are encouraged to consult the release notes for comprehensive information.
RCnet v3: A Testing Ground
Significantly, RCnet v3 exclusively functions as a testing environment, where any data currently existing on this network will undergo eventual removal. This signifies that RCnet v3 prevents hosting real tokens or applications that will integrate into the Babylon mainnet.
>> Buy Ethereum (ETH) quickly and securely with PayPal, credit card or bank transfer at eToro. Visit Website
Furthermore, Radix DLT asserts that although minor interim releases with undisclosed modifications to RCnet v3 may occur, they have no plans for major releases before the Babylon upgrade. This ensures a stable transition to the mainnet.
Radix DLT has confirmed that a Babylon Stokenet is on the horizon, expected to be launched around the same time as the Babylon mainnet. This fresh network will start anew, free from any state inherited from the Olympia-based Stokenet.
With RCnet v3 now live, Radix DLT reinforces its commitment to a smooth transition leading to the Babylon mainnet upgrade. The introduction of the new unit testing framework and precision math refinements underscores the dedication to meeting developer requirements and community expectations. Radix DLT continues to lead the blockchain evolution, driving innovation and stability.
Developers and enthusiasts eagerly anticipate the Babylon upgrade, and RCnet v3 offers them a dependable platform to construct and evaluate their applications in readiness for this significant milestone in the Radix DLT journey. The future of decentralized finance and blockchain technology appears promising as Radix DLT advances towards the Babylon mainnet upgrade.
Notably, XRD is trading at $0.05, showing a decrease of -1.05% in the last 24 hours.
Best Crypto Exchange for Everyone:
Invest in Ethereum (ETH) and 70+ cryptocurrencies and 3,000+ other assets.
0% commission on stocks – buy in bulk or just a fraction from as little as $10.
Copy top-performing traders in real time, automatically.
Regulated by financial authorities including FAC and FINRA.

2.8 Million Users
Get Started
Crypto News Flash does not endorse and is not responsible for or liable for any content, accuracy, quality, advertising, products, or other materials on this page. Readers should do their own research before taking any actions related to cryptocurrencies. Crypto News Flash is not responsible, directly or indirectly, for any damage or loss caused or alleged to be caused by or in connection with the use of or reliance on any content, goods, or services mentioned.

Credit: Source link