Fossil fuel consumption increases as cold and windless conditions dominate in the Northern hemisphere. Here are four fossil fuel stocks to buy as the oil price is back at 2021 highs: Exxon, BP, Total, and Chevron. 
The new year started the same way 2021 went – with rising oil prices. The WTI crude oil price is back at its recent highs after the panic triggered by omicron.
Because the new COVID-19 variant is seen as milder than previously thought, markets are back in risk-on mode. As such, the price of oil recovered from its correction and threatens to break above the 2021 highs.
Make no mistake, demand for oil is strong and rising. For example, on January 15, cold and windless conditions were the cause why countries relied on fossil fuels to generate electricity. Germany – 45% or the Netherlands – 70%, are just two examples. Ireland is another – it used 90% fossil fuels to generate electricity that day.
Here are four fossil fuel companies to buy as oil price creeps higher: Exxon, BP, Total, and Chevron.
Exxon
Exxon is one of the largest oil and natural gas producers in the world. As an integrated oil and gas company, it operates over 22,000 oil wells and employs more than 70,000 people.
The stock price is up +17.45% YTD, and the company pays a dividend. The forward dividend yield is 4.9%, and Exxon increased it for 20 consecutive years.
The transition to green energy coupled with the COVID-10 pandemic led to the stock price collapsing from $100 to below $40. But increased demand for fossil fuels is responsible for the stock's comeback, and one should not exclude new highs.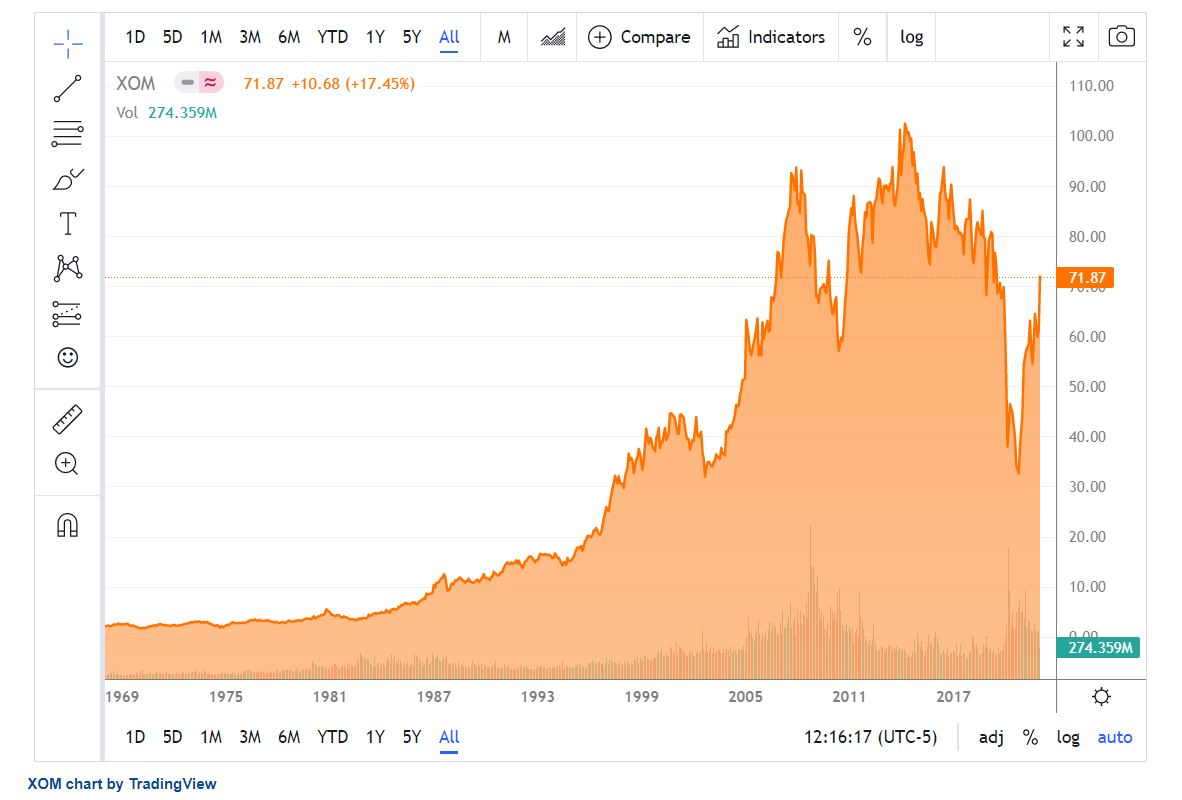 BP
BP is a London-based energy company with international operations. Its stock price is up even more this year, over 20%. Investors are attracted by the hefty dividend and rising demand for oil.
Total
TotalEnergies is a European-based energy company. Its stock price is up over 15% this year alone, and the YoY revenue growth is bigger than the sector median by 49.10%/
Chevron
Chevron is one of the oldest oil companies in the world. Its stock price is up +9.89% YTD and over 30% in the last twelve months as the global economic recovery from the COVID-19 pandemic continued.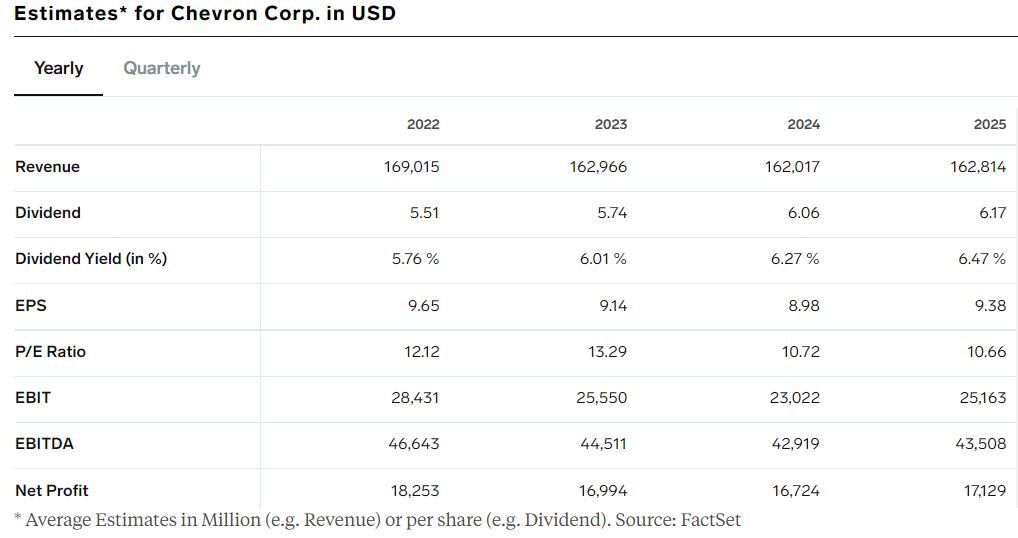 The P/E ratio for 2022 is seen at 12.12, and the stock price was upgraded to buy at Wells Fargo this January.
Credit: Source link