The German Dax index moved in a tight range in the last seven months, despite U.S. stocks rallying. It recently bounced from support and now threatens to break above resistance. Tesla, Amazon, in focus today. 
The Dax index in Germany reflects the uncertainty created by the German elections and moves in a tight range between 15,000 and 16,000. No matter how strong the U.S. markets rallied, the German index was unable to break the range. Its outlook remains bullish while above 15,000 and it has recently bounced from horizontal support.
In the United States, the main indices trade close to their record levels. Every day seems to be something else that triggers a rally, like yesterday's news that Tesla has received an order from Hertz, the rental car company, for 100k electric vehicles to be delivered in the next 14 months.   The news sent Tesla's stock price through the roof, trading above $1,000 for the first time. Because it is a member of the S&P 500 index, Tesla's rally alone kept the index at the highs.
Commodity prices continue their move higher, led by the rally in the crude oil prices. The WTI crude oil price traded above $85 at the start of the trading week before giving up some of the gains. While above $80, the bullish bias remains intact. Gold sits comfortably above $1,800 as rising inflation triggers an increase in the number of investors seeking protection in the precious metal.
Economic Events to Consider Today
The European session ahead lacks any meaningful economic data, so the focus shifts to the price action in the stock markets during the North American session. Earlier in the Asian session, inflation in Japan took forecasters by surprise, coming out twice as high as expected.
Today's Markets to Watch
Today's markets to watch are Dax, Tesla, and Amazon.
Dax Outlook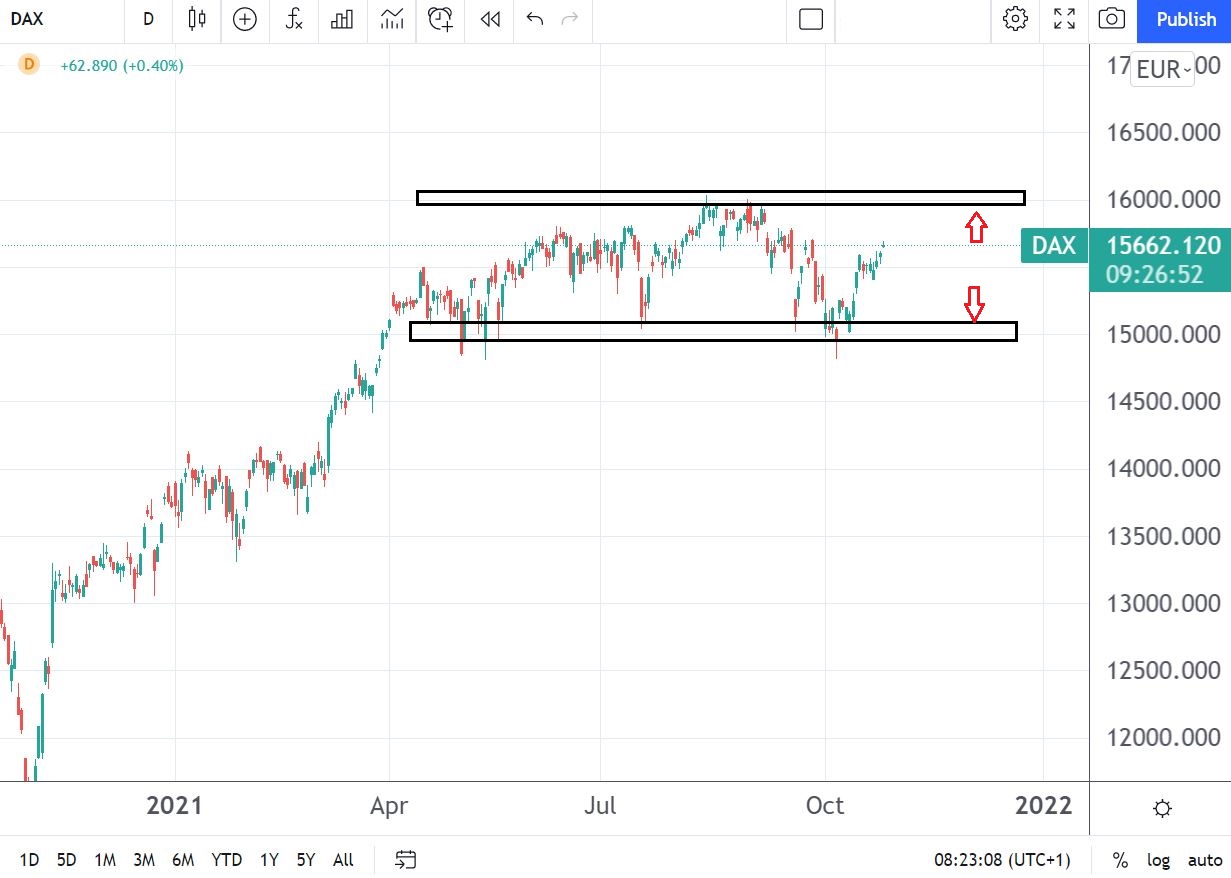 Dax outlook remains bullish while it holds above 15,000 points. The recent bounce from horizontal support suggests that it is possible for the index to put pressure on the previous resistance area seen at 16,000. A daily or a weekly close above 16,000 should trigger more upside for the German index, as it suggests that the consolidation ended.
Tesla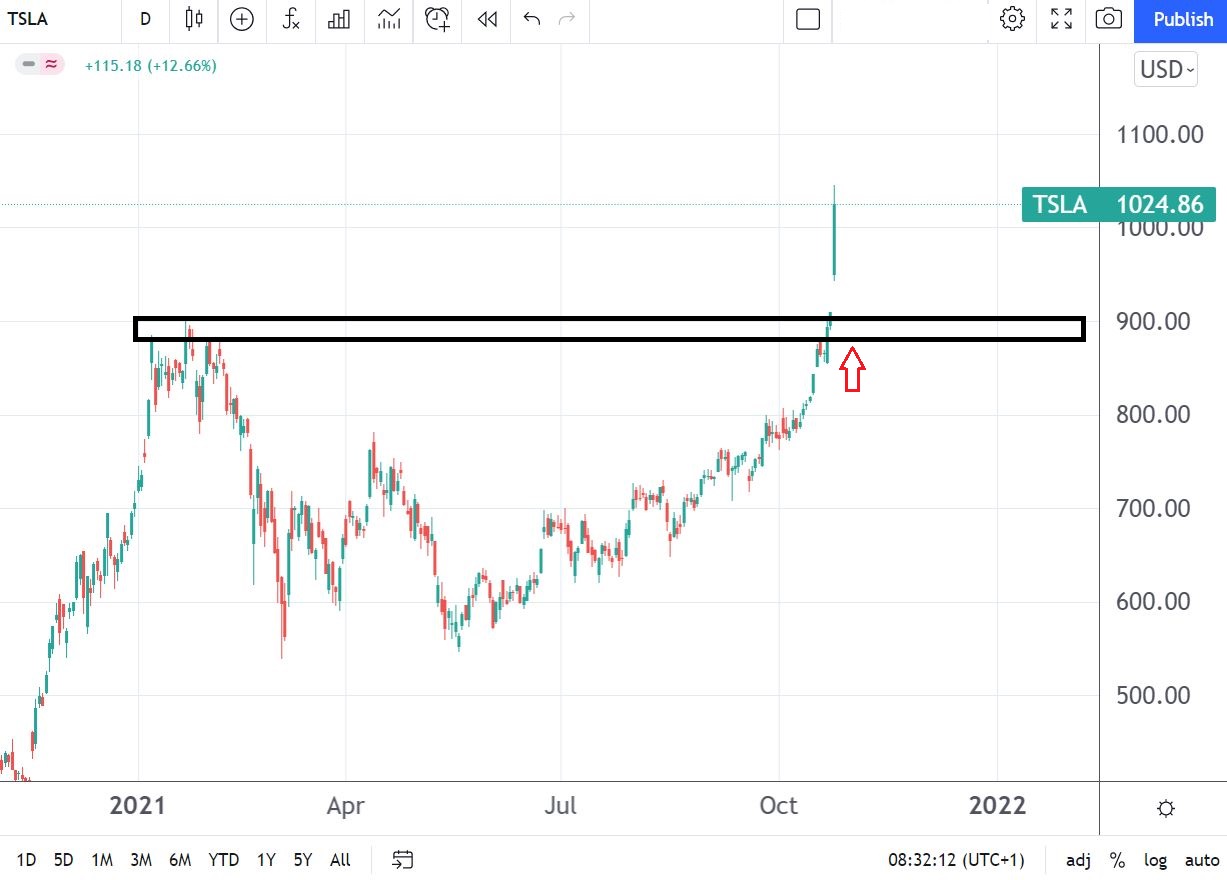 Tesla broke to a new all-time high yesterday after the Hertz news, and it managed to close above the psychological $1,000 level. The stock price corrected for the entire 2021 before reversing sharply and rewarding patient shareholders. Moving forward, the bullish momentum should continue while above the previous resistance seen at $900.
Amazon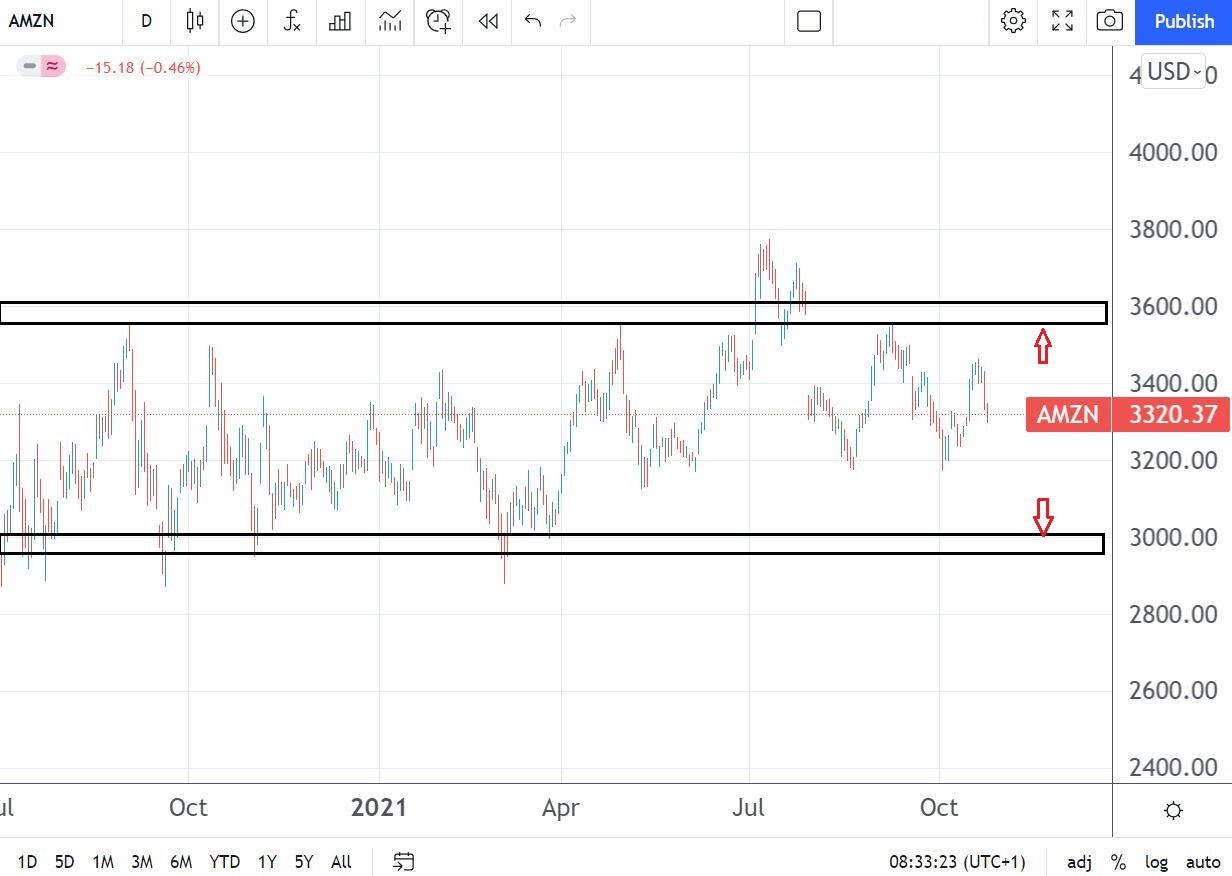 Amazon reports its quarterly earnings this week, and the stock price has been in a range for more than a year. Major support is seen at $3,000 while resistance lies at 3,600.
Winners and Losers
Equity markets started the trading week with a bid tone. Euro looks weak ahead of the European Central Bank decision scheduled this coming Thursday.
Credit: Source link