The price of oil remains bullish while above $70. Stock markets around the world declined in a reaction to the Evergrande bankruptcy in China. 
The trading week started with a risk-off sentiment. Stock markets around the world reacted to the Evergrande story. Evergrande, a Chinese real-estate developer that employs over 200,000 people, is facing bankruptcy.
Fear of contagion led to sharp moves in the Honk Kong trading hours on the first trading day of the week. For example, Sinic, another real estate developer, traded 88% lower yesterday.
As such, European and American stock exchanges declined on the first trading day of the week. In the United States, the main indices dropped about 2% on the day. The Dow Jones index fell below 34,000 points, but the futures markets recovered some of yesterday's losses.
European indices also confirmed the risk-off sentiment. The German Dax index fell close to 15,100, and the FTSE 100 index in the United Kingdom dropped below 7,000. European banks, in particular, had a rough day, down over 4% yesterday.
Commodities markets traded with a more stable tone. Oil price remains bullish while above $70, and an inverse head and shoulders formation suggests that more upside is possible. Gold gained yesterday as investors looked for the yellow metal's safety, sending the price above $1,760.
Economic Events to Consider Today
No important economic data is scheduled for today, so the Chinese story will dominate financial markets news. Moreover, investors prepare for the all-important Fed meeting due tomorrow, as the Fed staff's projections and the future rate hikes may generate increased volatility.
Today's Markets to Watch
Today's markets to watch are oil, Alibaba, and BBVA.
Oil Price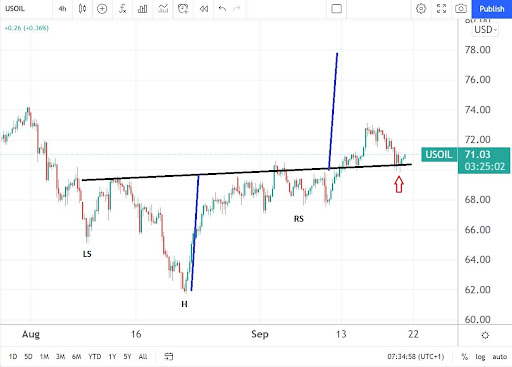 Crude oil price recovered from its August lows and regained the $70 level. The technical picture reveals an inverse head and shoulders pattern with a measured move pointing to $78. The neckline is currently offering support, and a bounce from here should improve the market sentiment.
Alibaba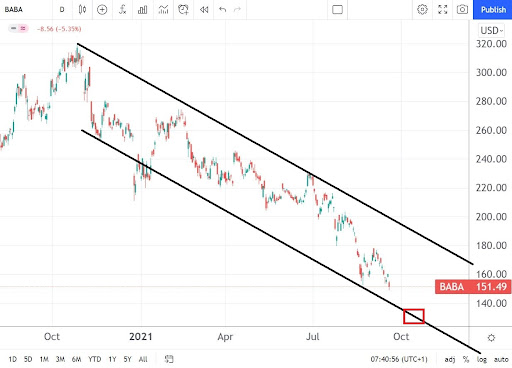 Alibaba has been in a bearish market since late last year, and yesterday it made a new lower low. The price at $140 looms large now, and around the level, the market may find dynamic support given by the lower edge of the declining channel.
BBVA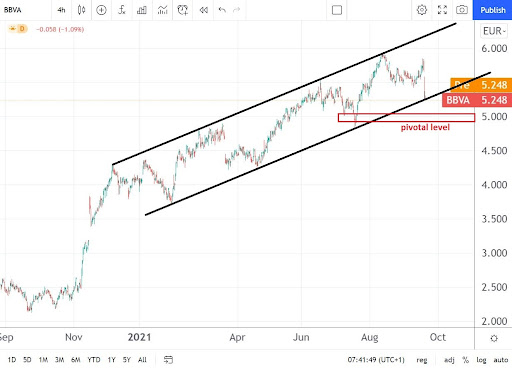 BBVA is one of the European stocks from the banking sector that fell the most yesterday. Since last November, its stock price has been in a bullish trend and is currently testing dynamic support given by the lower edge of a rising channel. As long as the higher highs and higher lows series hold, the bullish conditions remain in place. However, a drop below €5 points to more weakness ahead.
Winners and Losers
Oil remains bullish while above $70. Stocks remain weak ahead of the Fed's monetary policy decision. 
Credit: Source link