AUD/USD reacts to horizontal and dynamic support levels given by a confluence area. A possible bullish flag pattern points to more upside in the medium term. 
AUD/USD bulls have been frustrated in 2021 by the pair's underperformance. After starting the year with a bid tone and making a new high close to the round 0.80 level, the AUD/USD pair corrected in a clear bearish trend.
We can look back at the US dollar's strength seen across the board in 2021 and argue that the greenback's strength justifies the AUD/USD decline. In other words, every time bulls tried to push the market beyond the previous lower high, they failed.
But things look more constructive for the bullish camp as we near the end of the trading year. The market bounced from the pivotal 0.70 area in what may be a combination of technical support and profit-taking. To book the profits for shorting the pair in 2021, bears need to square their short positions by initiating an offsetting long position.
Bullish technical picture points to more upside
At this point, the technical picture looks bullish. On its way lower, the AUD/USD pair reached dynamic and horizontal support in the 0.70 confluence area. It has now bounced to the mid-channel levels, and a clear break above 0.74 should trigger more upside. However, a true bullish breakout appears only if and when the price action moves beyond the previous lower high.
RBA balance sheet is not so big as the Fed's
One of the key drivers of volatility in an exchange rate is the monetary policy of the two central banks involved – in this case, the Reserve Bank of Australia (RBA) and the Federal Reserve of the United States (Fed).
Both central banks have eased the monetary policy during the COVID-19 pandemic, but the RBA's balance sheet is much smaller than the Fed's. Moreover, now that the Fed prepares to slow down the asset purchases, the RBA will act too, as inflation is also running hot in Australia.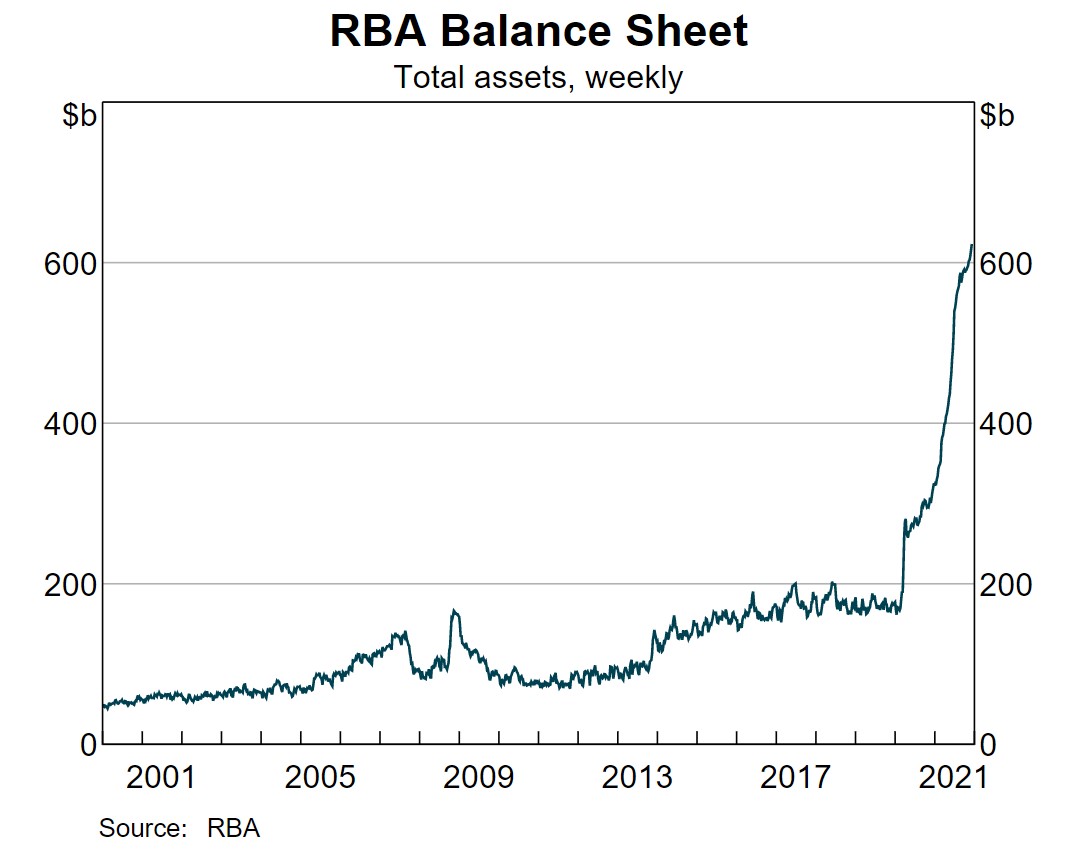 Rising inflation in Australia pressures the RBA
The RBA views price stability as achieving an inflation rate of 2-3 percent, on average, over time. Inflation in Australia has reached 3%, but the cash rate target sits at 0.1%, its lowest level. Rising inflation should pressure the RBA to act, thus supporting a stronger AUD.
Credit: Source link