American Express (NYSE:AXP) releases its quarterly earnings today. The market expects higher EPS when compared to the same period last year. 
American Express is known for providing credit payment card products as well as travel-related services. The company reports its Q3 2021 earnings today at 08:30 AM ET, and investors expect the EPS to rise by +34.96% compared to the same period last year.
The annual revenue estimate for the fiscal period ending December 2021 is $41.01 billion, projected to reach $46.76 by December 2022. American Express is a dividend-paying company with a dividend yield of 0.97% and a payout ratio of 19.57%.
This is one of the companies that best performed this year – the stock price is up over +46% year-to-date and close to +75% in the last twelve months.
What Do Analysts Say About American Express Stock Price?
Most analysts are bullish and have issued buy ratings. Out of the 67 analysts that follow the American Express stock price, 40 have buy ratings and 21 have neutral ratings; only 6 analysts have sell ratings.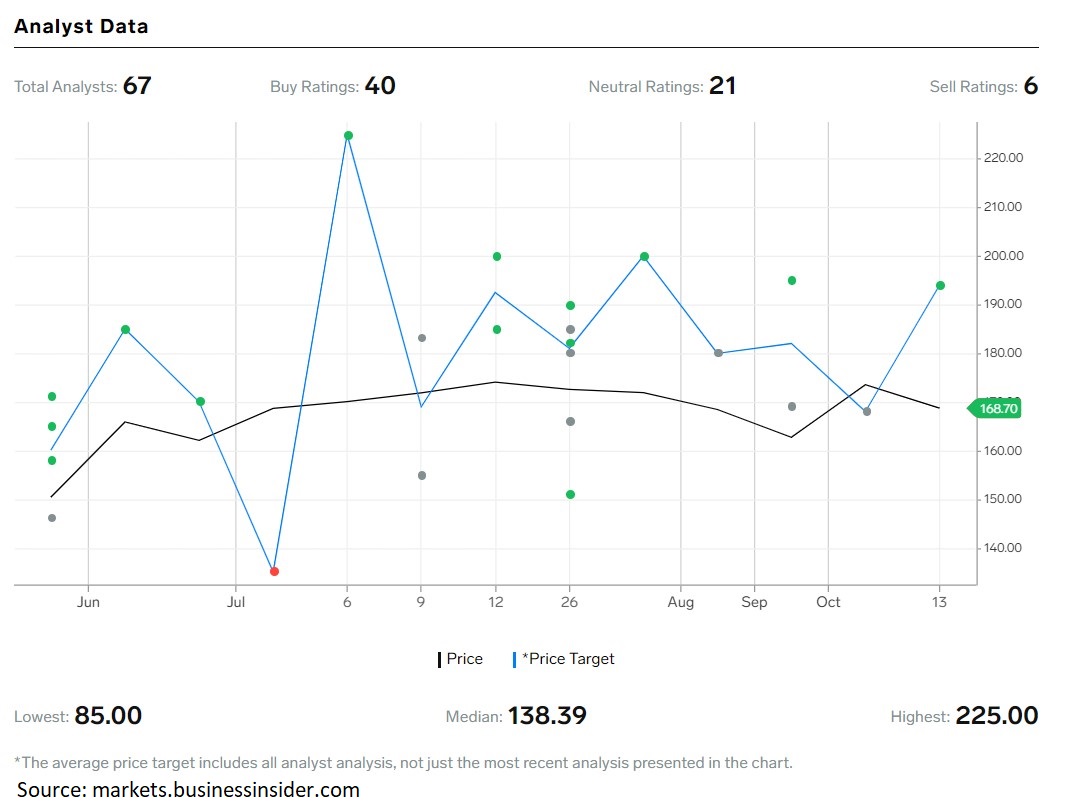 The price target for the American Express stock varies wildly. Most recently, Oppenheimer and Co. maintained its buy rating, having a price target for the American Express stock of $194. Morgan Stanley also has a buy rating, but this time the target for the stock price is $195.
American Express operates with a gross profit margin of 72.28%, much higher than the 63.72% sector median. The stock price trades at a P/E Non-Gaap ratio of 20.19, much higher than the 11.66 sector median.
Credit: Source link